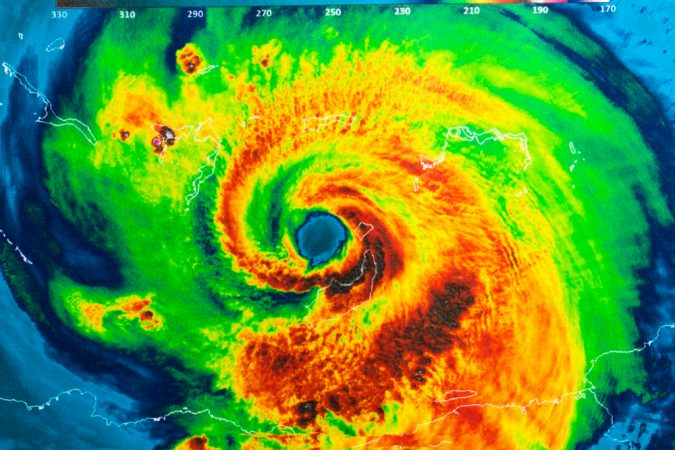 Escambia County is closely monitoring Tropical Storm Zeta and is encouraging residents to take precautions as needed through Thursday morning, Oct. 29.
Be in Safe Place by 5 p.m. Wednesday
A special needs, pet-friendly and general shelter will open at the Pensacola Bay Center, located at 201 E. Gregory St., at 8 a.m., Wednesday, Oct. 28 and is expected to close Thursday, Oct. 29 at 3 p.m. It is advised to be in your safe place by 5 p.m., Wednesday, Oct. 28 when the winds are expected to increase and some models show the storm moving out of our area as early as 3 a.m. on Thursday, Oct. 29.
The National Weather Service of Mobile has forecast the following local impacts:
A Tropical Storm Warning is in effect through Thursday morning
A Storm Surge Warning is in effect for coastal AL to Navarre, FL with 2-4′ of storm surge for Escambia County
Local threat of dangerous surf, damaging winds, rip currents and heavy rain
Potential 2-3 inches of rain and some tropical storm winds
High risk of rip currents Tuesday through Thursday
High surf of 8-12 feet through the end of the week
Isolated tornadoes possible
EOC Activates Tomorrow
"Escambia County declared a local state of emergency at 8 a.m. this morning out of an abundance of caution and to make sure resources can be in place if needed due to Zeta," said Eric Gilmore, Escambia County Emergency Manager.
"The Emergency Operations Center will be activated at a level 2 for Zeta with our partners tomorrow. Isolated power outages are expected due to the possibility of downed trees and power lines from the wind. For those residents who experienced damage due to Hurricane Sally, I'd like to remind you to take current photos for insurance and assistance reasons. Each storm is categorized as their own. Now is the time to prepare your disaster kits and make plans with friends and family."
View the virtual press conference from Oct. 27 at 11:30 a.m. at https://youtu.be/_vclLHYq574. County offices will be open Wednesday, Oct. 28.
Residents are encouraged to prepare their disaster kits now, which should include seven days of food and water supplies for after the storm arrives. Residents are also encouraged to fuel all vehicles and generators, and prepare all medications needed by family and pets. Individuals should also consider having at least two emergency supply kits, one full kit at home and smaller portable kits in their workplace, vehicle or other places they spend time. Remember, this year's disaster kit might need to look a little different if you must go to a shelter—make sure to include face coverings, hand sanitizer and disinfecting wipes.
Sand is available at the following locations:
Baars Field Athletic Park – 13001 Sorrento Road, Pensacola
Brent Athletic Park – 4711 N. W St., Pensacola
Don Sutton Park – 2320 Crabtree Church Road, Molino
Equestrian Center – 7750 Mobile Highway, Pensacola
Escambia County Road Department – 601 Highway 297-A, Pensacola
Ferry Pass Middle School – 8355 Yancey Lane, Pensacola, sand will be on the northwest corner of school property on Parazine Street
John R. Jones Jr. Athletic Park – 555 E. Nine Mile Road, Pensacola
Travis M. Nelson Park –  4541 County Road 4, Pensacola
The sand is available on a first-come, first-serve basis. Residents must bring their own sandbags and shovels to one of the following locations. View map of sand locations here.