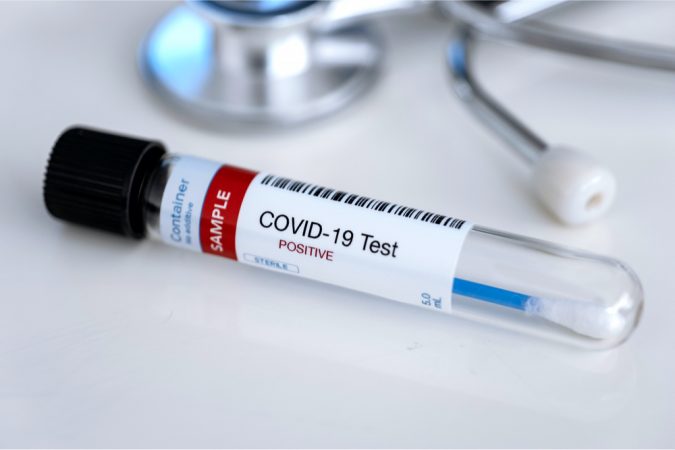 The Florida Department of Health reports Escambia County had 268 new COVID cases on Thursday, Dec. 17 and three deaths. The positivity rate was 13.41%.
For the period of Sunday, Dec. 13 through Thursday, Dec 17, the county has recorded 915 new cases – the most for the first five days of the week ever. The closest was Sunday, July 19-Thursday, July 23 with 847 cases.
December's statistics (mtd: 2,545 cases) will surpass August (3,299) and may come close to the July numbers (5,387).
Statewide per News Service of Florida
— 1,181,483: Total number of cases since the pandemic started.
— 13,000: Increase in cases from a Thursday count.
— 20,401: Deaths of Florida residents.
— 96: Increase in Florida resident deaths from a Thursday count.
— 7,859: Deaths of residents and staff members of long-term care facilities.
— 23: Increase in long-term care deaths from a Thursday count.
— 24: Counties with at least 100 long-term care deaths (Miami-Dade, Palm Beach, Pinellas, Broward, Hillsborough, Polk, Brevard, Lee, Duval, Sarasota, Orange, Volusia, St. Lucie, Marion, Seminole, Escambia, Manatee, Collier, Pasco, Martin, Hernando, Lake, Okaloosa and Osceola).
Did Gov. Ron DeSantis jinx Florida?
On Tuesday, DeSantis bragged, "A lot of these experts were saying that the United States, because of Thanksgiving, was going to have this massive surge, there was going to be all this problem because people had the gall to go see their family. Well, OK, look at the national indicators since Thanksgiving. It's actually gone down."
Statewide, since Thanksgiving, new cases per day and hospitalizations have both increased by about a third.
DeSantis hid White House Task Force reports
Due to the lawsuit filed by the Orlando Sentinel and South Florida Sun Sentinel, DeSantis has released four weekly White House Coronavirus Task Force reports.
The Nov. 22 report – the week of Thanksgiving – the task force placed Florida in the red zone for cases, indicating 101 or more new cases per 100,000 population. Florida was in the orange zone for test positivity, indicating a rate between 8.0% and 10.0%, with the 37th highest rate in the country.
The reported stated, "Florida has seen an increase in new cases, elevated test positivity, and now week over week increasing hospitalizations. Florida must increase its mitigation as hospitalizations rise and LTCF are again under full threat."
Santa Rosa, Okaloosa and Walton counties were in the red zone, Escambia and Bay in orange zone – The county commissioners, public and media weren't notified.