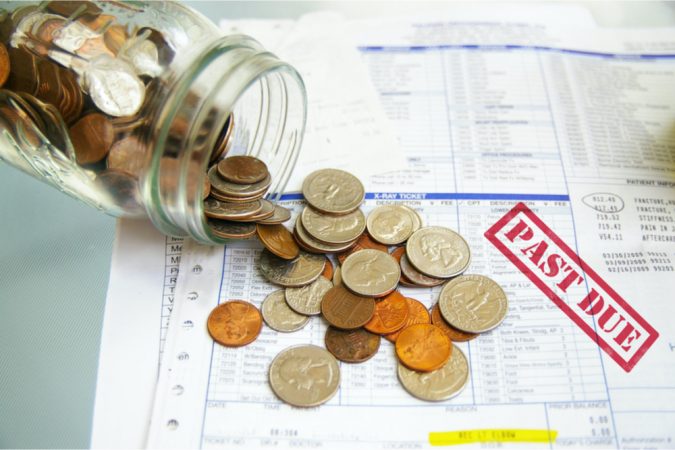 "There's a pandemic. We were going to be required to do more, and staff's going to be required to do more as well as citizens." -Commissioner Lumon May
It took month for county officials to work out the details and met the legal advertising requirements, but Escambia County and the City of Pensacola finally have opened the application process for residents impacted by the COVID-19 pandemic to receive help rent, mortgage, and/or utility assistance.  The residents only have 14 days to apply for the funds.
Coronavirus Relief Funds made available by Florida Housing Finance Corporation, which allocated approximately $813,451 to the area.
Eligible expenses must occur between March 1 an Dec. 30, 2020. Maximum assistance will be $3,000 per household and will be paid directly to the landlord, mortgage, or utility company.
General eligibility requirements:
Escambia County resident (including City of Pensacola and Town of Century)
Income adversely impacted by COVID-19
Total household income cannot exceed 120% Area Median Income
This program is for past due rent, mortgage and utilities ONLY
Income requirements are based on the size of households: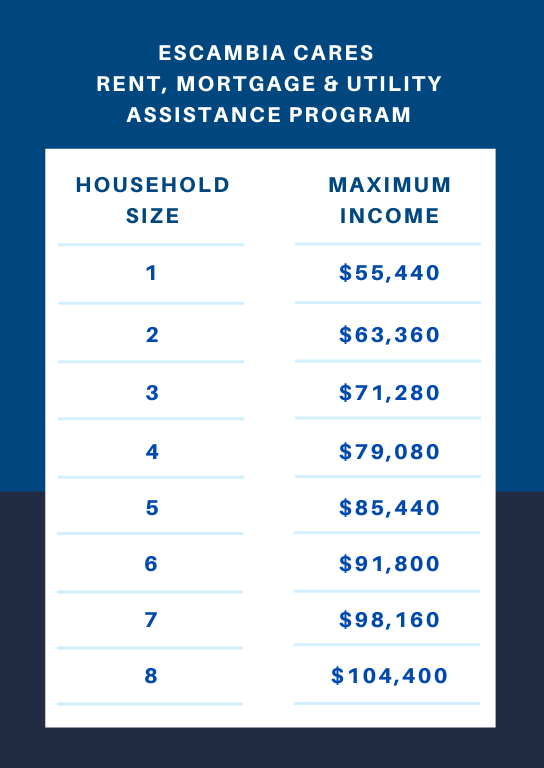 .
The time period is tight – only 14 days, Sept. 1-14 and applications will be only accepted until funds have been committed. So, it's a race against time.
Applications will be available online at 8 a.m., Tuesday, Sept. 1 at myescambia.com/CARES. For further information, contact Meredith Reeves at 850-595-1642 or EscambiaCaresRentandMortgage@myescambia.com.
Late yesterday, Commissioner Lumon May was pushing county staff to make sure the Brownsville Community Center, 3200 W. DeSoto St, would open to provide assistance with paper applications and those without computer access.  The press release stated help would be available from Monday-Friday, 9 a.m.-5 p.m., but those hours may change.
At last Thursday's commission meeting, Commissioner May made it clear he expected county staff to work on evenings to help people.
"We have (CARES) money to hire staff," said May. "We shouldn't just have regular eight to five hours. I would expect for staff to be in libraries, community centers in the North end, South end, working eight o'clock at night. I mean, this is all hands on deck. There's a pandemic. We were going to be required to do more, and staff's going to be required to do more as well as citizens."
Other locations that will help with applications include:
Escambia County Neighborhood Enterprise Division, 221 Palafox Place, Suite 200 (Monday through Friday, 8 a.m. to 5 p.m.)
Completed paper applications with attachments should be emailed to EscambiaCaresRentandMortgage@myescambia.com, faxed to 850-595-0342, or dropped off at the Brownsville Community Center or Neighborhood Enterprise Division. Please make sure all attachments are clear and legible. Applicants needing assistance with completing applications should call 850-595-1642 for further guidance.
General information on the program may be obtained by visiting myescambia.com/our-services/neighborhood-human-services/neighborhood-enterprise or by calling 850-595-0872 or emailing EscambiaCaresRentandMortgage@myescambia.com.