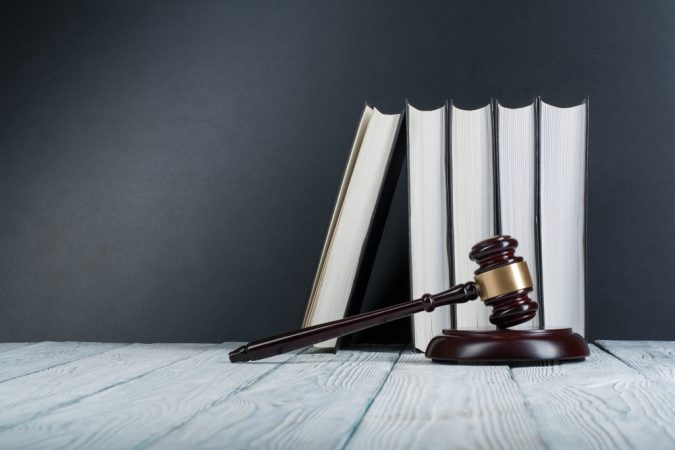 In a closed-door meeting last Friday, the State Ethics Commission found probable cause of several violations by Escambia County Commissioner Doug Underhill regarding the misuse of his position to release confidential transcripts, misuse of his legal defense fund to solicit and accept donations from a vendor or lobbyist and failing to report those gifts.
From the report:
TALLAHASSEE—September 15, 2021—Meeting in Tallahassee on September
The Commission considered a complaint filed against Escambia County Commissioner DOUGLAS UNDERHILL.
The Commission found probable cause to believe that Mr. Underhill misused his position by publicly sharing or publishing confidential transcripts, including minutes from Escambia County Commission meetings. Probable cause also was found to believe the information he disclosed was only available to him as a public officer and gained by reason of his official position.
Probable cause was found on three allegations that related to Mr. Underhill soliciting donations through a GoFundMe page including soliciting donations from a vendor, lobbyist or principal of a lobbyist of the County, accepting prohibited donations to his personal legal defense fund from a vendor, lobbyist or the principal lobbyist of the County, and failing to disclose reportable gifts in excess of $100 on a From 9, Quarterly Gift Disclosure.
Regarding two additional allegations relating to the reporting of gifts, probable cause was found to believe Mr. Underhill failed to report on a Form 9, Quarterly Gift Disclosure, free personal legal services, provided by a law firm, as well as travel and shipping expenses provided to him by a non-profit organization.
Allegations Mr. Underhill published his GoFundMe legal defense fund to social media, solicited free legal services from a lobbyist/vendor, accepted free legal services from a lobbyist or vendor, had a conflicting employment or contracted relationship with the Pensacola Sports Association, Inc., and an allegation that Mr. Underhill solicited, and then accepted, reimbursement for travel and expenses from an organization that accepting funding from the County were dismissed with a finding of no probable cause.
---
The Florida Commission on Ethics is an independent nine-member commission formed in 1974 to review complaints filed under the statutory Code of Ethics and to answer questions from public officials about potential conflicts of interest through its issuance of advisory opinions.
If the Ethics Commission believes a violation of the law may have occurred, it may decide to hold a public hearing. If it concludes a violation has been committed, it may recommend civil penalties including removal from office or employment and fines up to $10,000 per violation.