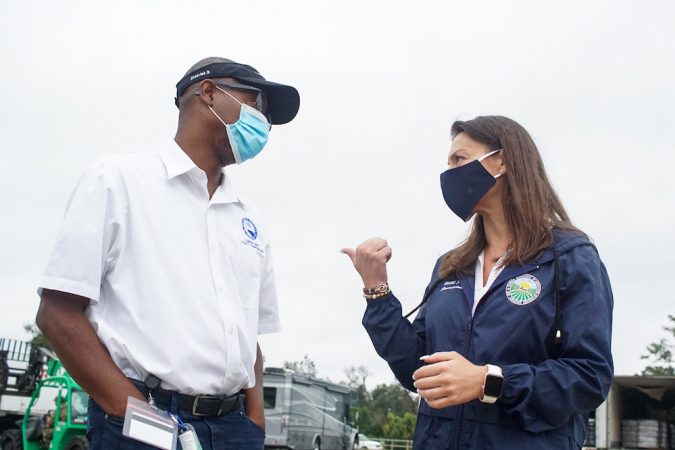 We have a full slate of guests today. We will open with Jim Ryan from ABC News on rising Covid cases and death among children. He will be followed by Cris Dosev who will talk about the proposed monument and plaza honoring Gen. Chappie James.
There have been new developments in the class-action lawsuit against Skanska. Aylstock Witkin partner Sam Geisler will fill us in on what's happening.
At 8 a.m. my guest will be Florida Agriculture Commissioner Nikki Fried. We will discuss her bid to win the Democratic nomination for governor.
Then we will wrap up the show with Escambia County Commissioner Jeff Bergosh, and  he will talk about yesterday's Committee of the Whole discussion on redistricting – the "Battle for Perdido Key."
The fun starts at 7:02 a.m.