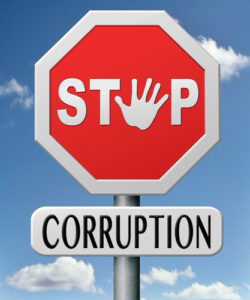 Last meeting, the Pensacola City Council rejected Councilwoman Sherri Myers' effort to strengthen the city's code of ethics. In Tallahassee, citizens are pushing a charter amendment to establish a city ethics officer as its fifth appointed official along with the city manager, attorney, treasurer-clerk and auditor.
Tallahassee City Commission created two years ago an ethics advisory panel that recommended an independent ethics officer that reported directly to the commission. Instead the city commission voted to hire an ethics officer who would report to the city auditor.
Citizens for Ethics Reform got organized and is pushing the amendment. Massachusetts-based group called United Republic, whose motto is "Democracy is not for Sale," joined them because its leaders wanted to make Tallahassee the first city where it would launch its first anti-corruption ballot initiative in Florida.
Pensacola may need to be their next anti-corruption target. Read Tallahassee Democrat.