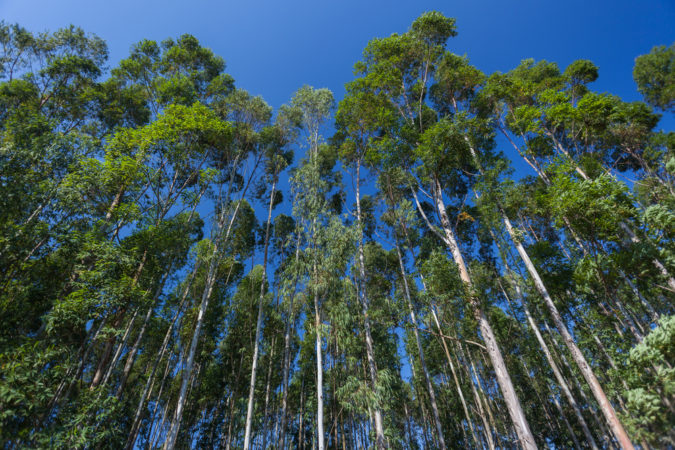 By Jeremy Morrison
Although it has yet to secure a new operating permit, International Paper will have a couple of more years to keep trying. On Tuesday, the Florida Department of Environmental Protection executed Consent Order 19-1453, which defines the parameters under which the Cantonment paper mill may continue to operate while also attempting to address ongoing environmental concerns.
Notably, the FDEP consent order allows IP to continue operation despite consistent exceeding discharge limits, specifically the limits of pH, specific conductance, turbidity and dissolved oxygen until January of 2022. The paper company has had discharge issues for a decade now — during which time it has constructed a wetland buffer area to filter the discharge prior to reaching Perdido Bay — and operating under a previous consent order since 2010.
This new consent order from the state allows IP more time to continue to address its discharge exceedence issue, or more specifically, it gives the company more time to work with FDEP on a Site Specific Alternative Criteria, or SSAC, which would essentially redefine the allowed limits.
But the order also lays out a list of financial penalties and required corrective actions. For starters, there's $190,000 in penalties. Then there's a $10,000 penalty for any future failed chronic Ceriodaphnia dubia (water flea) toxicity test, as well as penalties for not complying with the consent order.
The order also requires that IP implement an environmental mitigation project equivalent to at least a million dollars. And quarterly chronic toxicity tests have been stepped up to a monthly affair. It also requires the completion of a Level II Water Quality Based Effluent Limitation study to address the low dissolved oxygen levels in Tee and Wicker lakes, as well as a downstream portion of Elevenmile Creek.
Interestingly, the consent order also requires the completion of a Salt Ion Composition Work Plan, which will assess salt's environmental impact in the area. Concurrent with this salt ion work plan, another study will be conducted related to the reclaimed water from the Emerald Coast Utilities Authority, which IP uses in its facility, and the potential removal of that reclaimed water from the process.
In addition to these new conditions and penalties, IP is still obligated to the corrective actions laid out in the 2010 order the facility continues to operate under. These include maintaining the conservation easement, as well as long-term monitoring obligations.
"We  expect IP to work as expeditiously as possible to address the ongoing compliance issues at their facility," FDEP Spokesperson Brandy Smith wrote in an email to Inweekly . "If full compliance is not achieved through these measures, the department may be forced to deny the application for permit renewal."
IP is required to publish a notice regarding this new consent order, from which point the public has 21 days to file a petition challenging it. Currently, the consent order can be explored on the Oculus website, here: https://depedms.dep.state.fl.us/Oculus/servlet/operation?action=guidHitList&SelectedGuids=38.882680.1&profile=Enforcement_Legal