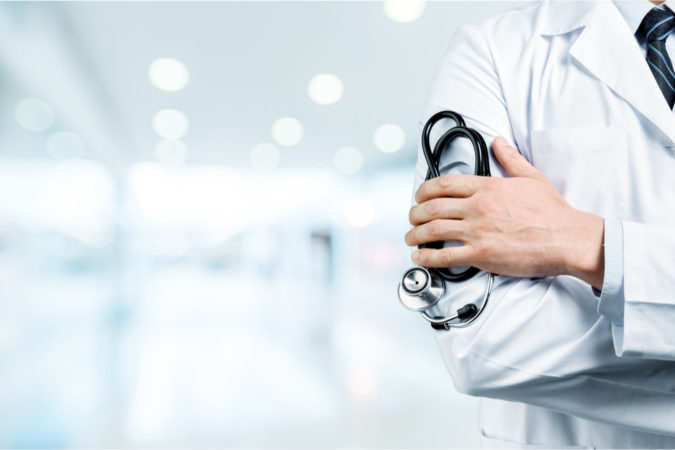 Today, the Florida Department of Health released its guidance regarding the treatment of gender dysphoria for children and adolescents, accusing the federal government of "injecting political ideology into the health of our children."
State Surgeon General Joseph Ladapo said in a written statement, "Children experiencing gender dysphoria should be supported by family and seek counseling, not pushed into an irreversible decision before they reach 18."
FDOH cited a paper published in 2015 – "Gender dysphoria in childhood" by Jiska Ristori of Italy and Thomas D. Steensma in the Netherlands – that asserted that 80% of those seeking clinical care will lose their desire to identify with the non-birth sex.
A 2018 review published by the American Academy of Pediatrics concluded evidence of psychosocial and cognitive impacts of hormonal treatments for transgender adolescents is generally lacking. It recommended more research to address these knowledge gaps and improve understanding of the long-term effects of these treatments is required.
FDOH concluded that current evidence does not support the use of puberty blockers, hormone treatments, or surgical procedures for children and adolescents.
---
The federal guidelines defined gender-affirming care as a supportive form of healthcare that "consists of an array of services that may include medical, surgical, mental health, and non-medical services for transgender and nonbinary people."
A safe and affirming healthcare environment is critical in fostering better outcomes for transgender, nonbinary, and other gender-expansive children and adolescents.
Medical and psychosocial gender-affirming healthcare practices have been demonstrated to yield lower rates of adverse mental health outcomes, build self-esteem, and improve overall quality of life for transgender and gender-diverse youth.
Familial and peer support is also crucial in fostering similarly positive outcomes for these populations. The presence of affirming support networks is critical for facilitating and arranging gender-affirming care for children and adolescents. Lack of such support can result in rejection, depression and suicide, homelessness, and other negative outcomes.
Types of Care & Treatment
Social Affirmation
What is it? Adopting gender-affirming hairstyles, clothing, name, gender pronouns, and restrooms and other facilities
When is it used? At any age or stage
Reversible or not: Reversible
Puberty Blockers
What is it? Using certain types of hormones to pause pubertal development
When is it used? During puberty
Reversible or not: Reversible
Hormone Therapy
What is it? Testosterone hormones for those who were assigned female at birth
Estrogen hormones for those who were assigned male at birth
When is it used?Early adolescence onward
Partially reversible
Gender-Affirming Surgeries
What is it?"Top" surgery – to create male-typical chest shape or enhance breasts
"Bottom" surgery – surgery on genitals or reproductive organs
Facial feminization or other procedures
When is it used? Typically used in adulthood or case-by-case in adolescence
Reversible or not: Not reversible
---
Jim Saunders of the News Service of Florida reported the American Academy of Pediatrics and other medical groups have supported such treatment.
The LGBTQ-advocacy group Equality Florida issued a statement that said the DeSantis administration "seeks to replace science and the safety of young people with political propaganda."
"The Florida Department of Health has released non-binding guidance opposing science-backed health care resources for parents of transgender children," the Equality Florida statement said. "This guidance demonizes life-saving, medically necessary care and asserts that the government, not parents, knows best when it comes to health care for our children. And, once again, DeSantis wants the government to intrude into doctors' offices to pander to extremists in service to his political ambitions."