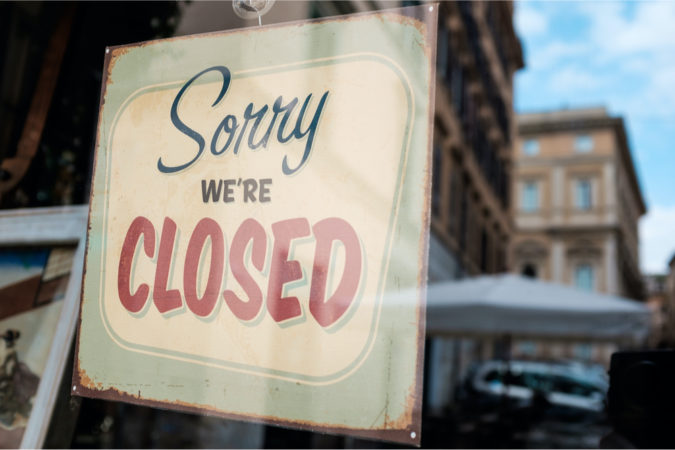 by Jeremy Morrison, Inweekly
As Florida businesses begin to reopen and reassess how best to proceed in light of the current COVID-19 pandemic, members of the local hospitality and tourism industries are hoping a sense of community — among businesses, as well as their customers — will endure in the uncertain days ahead.
"How we're coming together as a community is really mind blowing," said Jean Pierre N'Dione, of Great Southern Restaurants, during a Thursday roundtable discussion hosted by the University of West Florida Global Hospitality and Tourism Management Department.
During the UWF roundtable, members of the local business community discussed what a post-COVID new-normal might look like, as well as the economic outlook for the immediate future.
"Where are we going? I really want to know today how all of y'all are doing," Dr. Alison Green, department chair and associate professor, opened the discussion. "How's it impacted you? Are you looking at things differently?"
"It's going to be a wait-and-see moment for the next couple of weeks," N'Dione summed up the group's collective sentiment.
As restaurants reemerge from coronavirus shutdowns, they are doing so at a reduced capacity and with a possibly-leery customer base. This means that it's anything but business as usual going forward.
"It's going to be a learning curve," said Corey Mobley, of Johnny Huston's' Grille & Bar. "All of this is new to us. We're use to opening the doors, turning the open sign on and hopefully your dining room is flooded, but now that's not the case."
For restaurant logistics, this means rethinking the entire process. How do venues offer a space that allows for customers to feel safe and maintain social distance, while not upending the restaurant experience?
"We've been scratching our head, trying to figure it out. Where's the waiting room now?" N'Dione said. "There are a lot of questions that are still unanswered."
D.C. Reeves, owner of Perfect Plain Brewing Co., and also vice chair of Visit Pensacola board of directors , said that he's hoping that restaurants experience a successful transition back to business, but added that he was frustrated that bars in the state, such as his brewery, would not be opening during this initial phase. He described this as a ""tough pill to swallow" and suggested that bars should simply be held to the same capacity regulations provided to restaurants.
"It's been a pretty heavy-handed delineation in my mind," Reeves said.
On the hospitality front, the Escambia County Destination Marketing Organization's Rusty Branch said that the area could potentially salvage its summer tourism season, as people become restless and consider driving-distance vacations.
"They're dreaming of traveling," Branch said.
The key will lie in convincing travelers that area hotels are clean and not a risky environment. However, Branch cautioned, data is revealing that people feel safer in a private rental environment — such as a condo, rather than a hotel room — and that could be a problem as vacation rentals are still shutdown.
"Folks seem to be more open to vacation rentals," Branch said. "Gulf Shores opened their's last week and they are booked out."
Assuring the public that hotels, as well as restaurants and other establishments, are safe and clean — what Branch referred to as "security theater" — is likely to be essential to a successful transition to this new-normal.
"Not that there's not [already] security and safety," Branch said, acknowledging that businesses were already focusing on sanitation, "but we have to promote that."