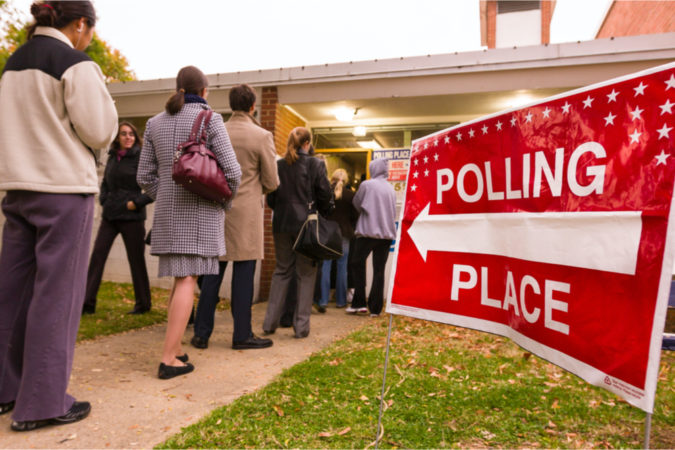 According to the Supervisor of Elections office, 34,271 people have voted in the Aug. 18 primary – 23,109 by mail, 11,158 early voting and 4 provisional ballots. Many of the races probably have already been decided with those votes, but we feel five are still up in the air.
Tomorrow's ground game could be the difference maker – who can get their voters to the polls on Tuesday the best.
Escambia County Commission District 1
No district has been more heavily polled than this one where incumbent Jeff Bergosh faces Jessie Casey, Jonathan Owens and Jimmie Trotter.  Bergosh is in the running in every poll, and Trotter is not.
Most polls have Bergosh in the lead, but they differ on who is in second and whether Casey or Owens are close enough to unseat the incumbent.
Emerald Coast Utilities Authority District 3
There is no incumbent in this race in which Ellison Bennett, Clorissti Berine Shoemo, Eric Jordan Sr., Ashley McDonald and Larry Williams face off.  The winner will likely be the one who can garner 25% of the votes cast. As of last weekend, 28% of the voters was undecided.
Pensacola City Council District 7
Another race without an incumbent.   Fred Levin's grandson, Brenton Goodman, has campaigned the hardest, but  will he have enough votes to avoid a runoff in the general election? And if there is a run-off, who will be his opponent – James Gulley or DeLarian Wiggins?  If it's Gulley, the race will be an all-white runoff for what has been Black-controlled seat on the council for decades.
Florida House District 1
Incumbent Mike Hill's campaign has been caught lying so many times that we've lost count. Still he has a lead in the race according to the polls we've seen. However, the margin over Michelle Salzman is only ranges from 5% to 7% and 20% of the vote is undecided. GOP leaders around the state are hoping Salzman will be pull this off.
Florida House District 2
In February, challenger Cris Dosev led incumbent Alex Andrade – by eight points with 44% undecided. Dosev still led Andrade going into July.
But then Andrade got the dynamic duo of GOP endorsements – Congressman Matt Gaetz and Gov. Ron DeSantis. And with those endorsements came the implied support of their buddy, President Donald Trump.  Dosev has been helped by a series of columns by PNJ's Andy Marlette bashing his opponent.
The GOP trinity for Andrade appears to have been enough to flip the race giving him a nine-point lead, but there still is 29% undecided.