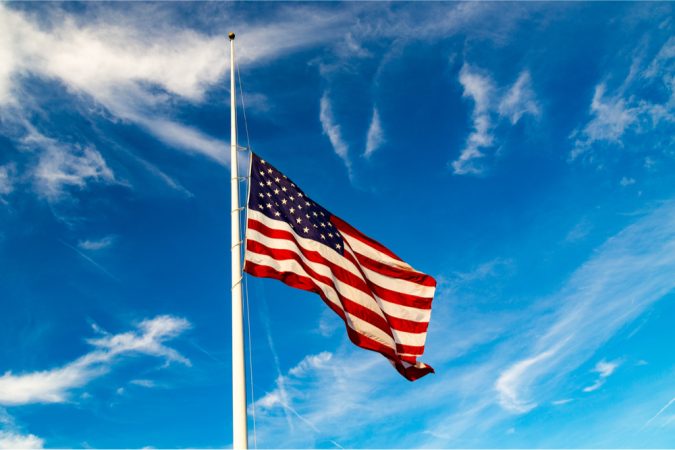 Gov. Ron DeSantis has ordered flags to fly half-mast in memory of those sailors killed in the terrorist attack at NAS Pensacola two years ago.
Announcement:
On December 6, 2019, a horrific act of terrorism was committed at Naval Air Station Pensacola, taking the lives of three U.S. Navy sailors and injuring other heroic victims.
As a mark of respect for the victims, I signed the attached Proclamation directing the flags of the United States and the State of Florida to be flown at half-staff at all local and state buildings, installations, and grounds throughout the State of Florida from sunrise to sunset on Monday, December 6, 2021.
To view the proclamation, click
here
.