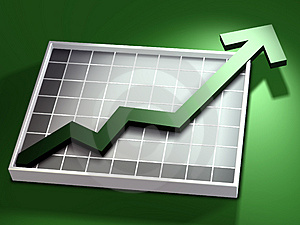 Florida's small businesses are optimistic about the future of the state's economic recovery, with nearly 60 percent of respondents expecting the economy to improve during the next 12 months and half of all respondents indicating higher sales over the previous year. The Florida Chamber of Commerce's Small Business Index Survey results were released today at the 2015 Future of Florida Forum in Orlando.
While small businesses remain optimistic with 77 percent expecting their company's sales to improve during the next year, nearly one in four respondents cited "Access to Capital" as their top issue. "Economic uncertainty" was the second most frequently cited challenge facing Florida small business community.
"The Florida Chamber's Small Business Index results clearly show that while our state has made tremendous progress, Florida's future is fragile. When we create opportunities for small business to succeed, we create greater economic opportunity for all Floridians," said Mark Wilson, President and CEO, Florida Chamber of Commerce.
The survey, conducted in conjunction with the Florida SBDC Network, also shows 43 percent of small businesses reported plans to hire personnel over the next six months.
The Florida Chamber's Small Business Index Survey shows:
Top Issues Facing Small Businesses: Access to capital (23 percent), economic uncertainty (18 percent), growth management process (14 percent), workforce quality (12 percent), and government regulations (12 percent) are the issues facing Florida small businesses.
Investments: Half of the small businesses surveyed have plans to increase investments in plants and equipment, up from 39 percent in last quarter's survey.
Respondents: 64 percent of respondents employ less than five employees, with only 8 percent of respondents employing 50 employees or more.
The Florida Chamber's Small Business Index Survey was conducted electronically September 3 through September 18, 2015.