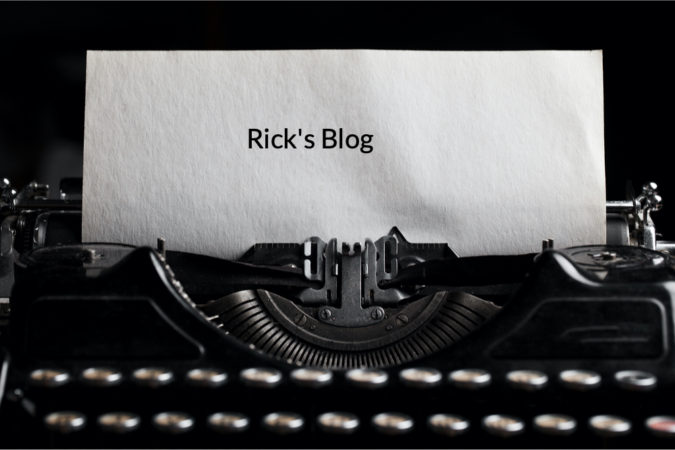 As of 6 p.m. EDT, DOH reports Florida has 1,467 positive COVID cases — up 50 since 11 a.m. –and  20 deaths –up 2.  Escambia has 13 cases; Santa Rosa 6 cases and Okaloosa 14. Miami-Dade County leads the state in the number of cases with 367, followed by Broward County with 312 and Palm Beach County with 104.
Florida Total Cases: 1,467
Positive Florida Residents: 1,379
Positive Non-Florida Residents: 88
Florida Deaths: 20

CASE DATA FOR ESCAMBIA
Total Cases: 13
Residents: 13
Residents Not in Florida: 0
Non-Residents: 0
Demographics of Cases
Age Range: 22 to 76
Average Age: 48
Men: 7
Women: 5
Conditions and Care
Deaths: 0
Hospitalizations: 0
Case Designations
Travel-Related: 4
Not Travel-Related: 5
Travel Unknown: 4
CASE DATA FOR SANTA ROSA
Total Cases: 6
Residents: 6
Residents Not in Florida: 0
Non-Residents: 0
Demographics of Cases
Age Range: 2 to 73
Average Age: 45
Men: 5
Women: 1
Conditions and Care
Deaths: 1
Hospitalizations: 4
Case Designations
Travel-Related: 3
Not Travel-Related: 2
Travel Unknown: 1
CASE DATA FOR OKALOOSA
Total Cases: 14
Residents: 13
Residents Not in Florida: 1
Non-Residents: 0
Demographics of Cases
Age Range: 24 to 83
Average Age: 54
Men: 4
Women: 10
Conditions and Care
Deaths: 0
Hospitalizations: 2
Case Designations
Travel-Related: 9
Not Travel-Related: 5
Travel Unknown: 0
---
Order re: 65 and over citizens
Last night, Governor Ron DeSantis announced he is issuing an Executive Order to direct Florida's Surgeon General, Dr. Rivkees, to issue a public health advisory urging the following:
Persons 65 years or older are encouraged to stay home for 14 days;
Persons with certain underlying medical conditions are encouraged to stay home for 14 days;
All employers are encouraged to utilize telework; and
Consistent with CDC guidance, all individuals should avoid social gatherings of 10 or more.
This is not mandatory – "encouraged."
"Folks who are 65-plus are the ones that have the best chance to suffer a negative outcome, and that's disproportionately so when you talk about fatalities." said Gov. DeSantis. "We want to make sure those folks are protected."
---
COVID-19 Stimulus Deal Struck
The Washington Post and other media outlets report that deal on a $2 trillion coronavirus stimulus package has been struck with the White House and Senate.
According to reports, the bill will put $1,200 checks in hands of many Americans, $367 billion in loans to small businesses, $130 billion for hospitals, and $500 billion for companies, cities, and states.
As more information becomes available, Inweekly report it.
---
Jury Trials to Remain Suspended Thru Mid-April
By News Service of Florida Staff
As the novel coronavirus continues to spread throughout the state, Florida Supreme Court Chief Justice Charles Canady has extended the suspension of jury trials and other in-person court proceedings through April 17. Canady's order Tuesday extends deadlines in previous administrative orders aimed at complying with health officials' recommendations to curb COVID-19, the respiratory disease caused by the virus. In a video message also released Tuesday, Canady addressed the impact of COVID-19 on the state's justice system.
"We are all facing an unprecedented challenge. The pandemic is now affecting everyone. We are living our lives in a way that none of us would have contemplated a few short weeks ago," the chief justice said.
The pandemic "presents an extraordinary challenge for the legal system," he added.
Health officials have recommended that people stop gathering in groups of 10 or more, and Gov. Ron DeSantis on Tuesday said he would issue an order asking people age 65 or older and people with serious medical conditions to self-quarantine for two weeks. The legal system is based on "human interactions," Canady said in the video.
"We are working to maintain that interaction while also minimizing the spread of the virus. I am confident that the courts, the legal profession, and all of our partners are up to the task."
The chief justice's order extends an earlier suspension of a variety of court procedures, including speedy trial rules. The order directs state courts to "cancel or postpone court proceedings other than essential and critical proceedings," unless chief circuit judges determine that they can be conducted remotely. The order includes other measures designed to minimize face-to-face contact in court proceedings, including suspending some notarization requirements.
---
Jobless Claims Skyrocket
By Jim Turner, The News Service of Florida
Jobless claims are spiking in Florida as many vital tourism and entertainment-related businesses have closed or limited services as the state struggles to combat the novel coronavirus.
Gov. Ron DeSantis said Tuesday daily claims to the state's reemployment assistance system have jumped from what could be 250, 500 or 1,000 a day to between 18,000 and 21,000 a day.
"This is a huge increase, and it just shows you how so many people have been dislocated," DeSantis said. "We're working on getting them the relief. We want the federal government to do stuff as well. But man, that's not only going to have an economic cost but a health cost unless we work hard to remedy that as soon as possible."
Imposed closings have come down hard on bars, restaurants, entertainment venues and vacation destinations such as Key West. Other employers that have been hit hard include hotels.
On Tuesday, the U.S. Travel Association projected that nearly 6 million travel-related jobs in the country will be lost by the end of April due to the virus, doubling the national jobless rate from 3.5 percent to 7.1 percent.
In the most recent jobless numbers for Florida, the unemployment rate stood at a record low 2.8 percent in January, representing an estimated 291,000 Floridians out of work from a labor force of 10.44 million.
The leisure and hospitality field accounts for 1.28 million, or about 14 percent, of the 9.07 million non-agricultural jobs in the state.
The Florida Department of Economic Opportunity will release February unemployment numbers on Friday.