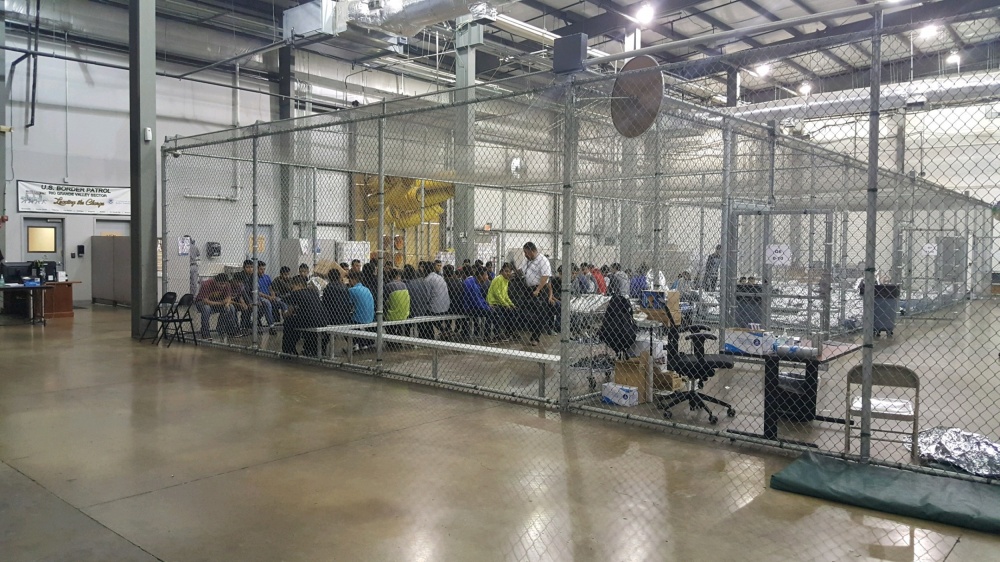 According to news reports, 2,000 migrant children have been separated from their parents and are being held in detention in Homestead, Fla
U.S. Rep. Debbie Wasserman Schultz told the Miami New Times that about 1,000 migrant children are being held inside a secured compound in Homestead–which means almost half of the children being detained are in Homestead if the Congresswoman's estimate is correct.
The children are imprisoned in a former Job Corps site that opened under the Obama administration and was previously used to house unaccompanied migrant children – Homestead Temporary Shelter for Unaccompanied Children.
The U.S. Office of Refugee Resettlement operates child-migrant camps on behalf of the federal government. Read how the Miami New Times tried to get the agency to comment on the facility – Feds Holding 1,000 Migrant Children at Miami-Area Compound, Lawmaker Says
Note: The photo is courtesy photo from U.S. Customs and Border Protection Office of Public Affairs – Visual Communications Division of the Central Processing Center in McAllen, Texas, Sunday, June 17.