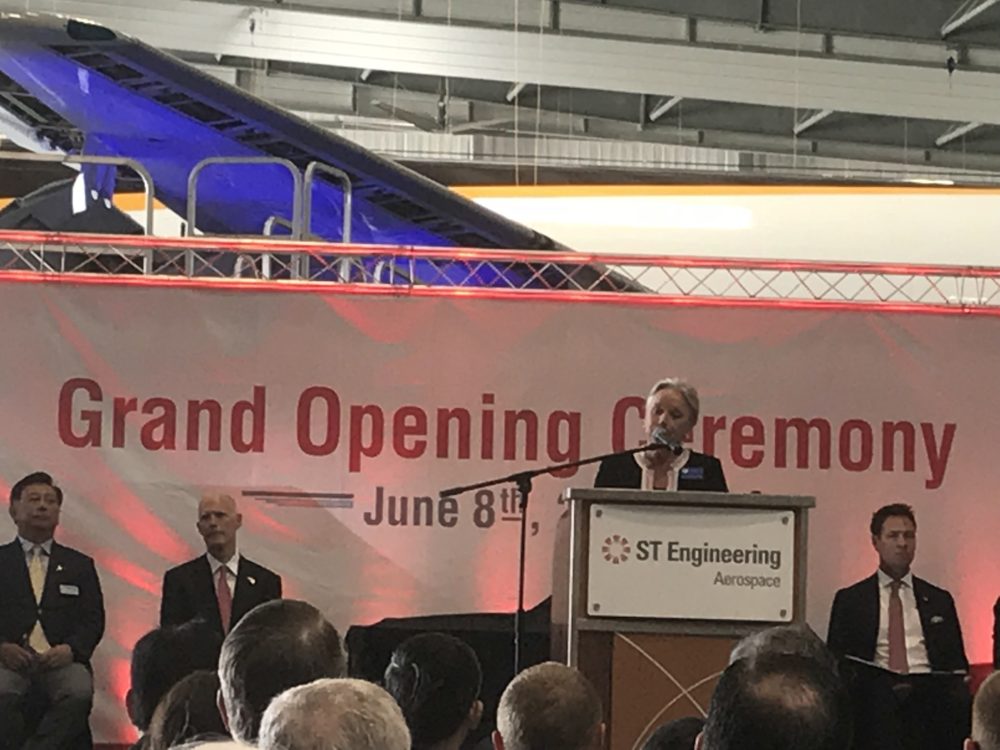 The new $46-million maintenance and repair operation at the Pensacola International Airport will no longer be called VTMAE. The company's official name is "ST Engineering Aerospace."
The "M" in VTMAE stood for Mobile, Ala.
The new 173,500 sq. f.t hangar can accommodate simultaneously two of the largest Boeing 777 wide-bodies or six A321 narrow-body aircraft. It offers heavy and line maintenance services, as well as aircraft modification work, and its launch customer is United Parcel Service (UPS). The facility currently employs 150 workers and that number eventually will increase to 400.