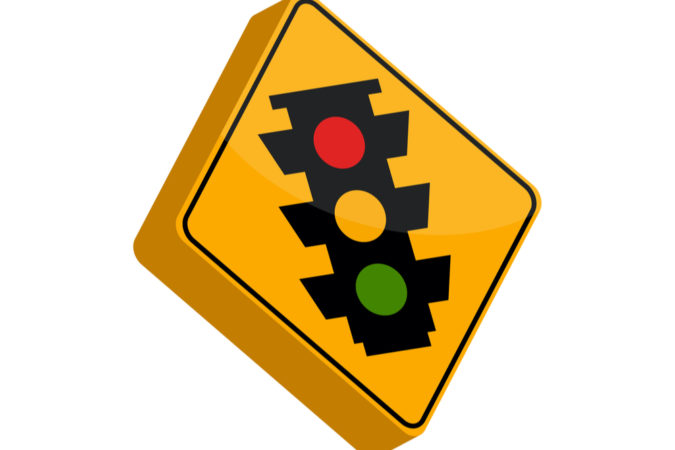 UWF Testing Site Closing – Update
The County notified us at 11:12 am the UWF site will stay open two more weeks – 
Earlier report : As Escambia County moves in to Phase 2 of Governor Ron DeSantis' recovery plan, sources have told Inweekly that the National Guard will shut down its COVID-19 drive-thru testing site on the University of West Florida campus today. We've been told the number of specimen collections have slowed, but National Guard and Florida Department of Health have not published any testing data.
The testing mobile testing sit open to the public on Saturday, May 2, with the goal of conducting 400 tests daily. No prescreening was required, but also no advertising was done to promote the site after the Governor's presser and the initial news articles.
---
AARP Wants Nursing Homes Tested
One day after Gov. Ron DeSantis announced he'd like reopen Florida long-term care facilities to visitors, AARP Florida issued a statement warning that the state's testing policies leave facility residents and staff members at risk.
"While there are encouraging signs across the state that mitigation measures have slowed the growth of the virus, residents and staff of elder-care facilities remain at serious risk," AARP State Director Jeff Johnson said in a prepared statement.
The senior-advocacy group is calling for point-of-care testing for COVID-19 that would allow face-to-face visitation with residents. Johnson noted that the state on Thursday reported an additional 48 COVID-19 deaths, with 38 of them involving residents or staff members of long-term care facilities.
"It's clear that the virus is getting into these facilities through contractors and staff. Only widespread, repeated testing will work. By testing only a few locations on a few occasions, we're leaving too much to chance," Johnson said in a statement. "That's why it's common sense to require widespread testing and prevention efforts focused on all elder-care facilities."
Florida does not have a universal testing policy for all facilities and residents. Instead, the state does spot testing at facilities that are known COVID-19 hotspots. As of Thursday, the state reported 814 COVID-19 deaths stemming from long-term care facilities, 43 percent of the overall number of deaths in Florida. DeSantis on March 14 issued an executive order banning visitation at the facilities as a way to prevent COVID-19 from spreading. The governor said the decision helped prevent thousands of infections at the nearly 700 nursing homes and 3,100 assisted living facilities across the state. But he said it comes at the costs of isolating seniors. In his statement Johnson noted that residents have been cut off from visitors for nearly two months.
source: The News Service of Florida
---
Burn Ban in Effect for Gulf Islands National Seashore in Florida
Gulf Breeze, Fla. – A lack of precipitation in recent weeks has created very dry fuel conditions and a high fire danger in areas throughout Gulf Islands National Seashore. In coordination with local communities, the national seashore is implementing a burn ban for the Florida areas of the park effective immediately. The burn ban will include the use of picnic area charcoal grills and portable grills. Park staff and regional wildland fire managers are closely watching conditions.
Visitors should only smoke in areas that are free from combustible fuels and ensure that the cigarette is completely extinguished and disposed of properly. Fireworks are always strictly prohibited in all areas of the national seashore. To report a wildfire in the national seashore, please call 911.
Recent efforts by the national seashore to reduce the risk of wildland fire through prescribed burns in the Naval Live Oaks Area help curtail the risk to life, property, and resources in the event of a wildfire, but cannot prevent them entirely.
Rick's Note: What? Not nifty poster, not riveting YouTube video? No political puffery? Obviously, the park rangers have no future of working in the Gilly administration. BTW: County's Fire Ban video has 42 views – three are mine…a guilty pleasure.
---
CDC Guidelines for Restaurants & Bars
The CDC yesterday released a decision tool to help guide restaurants and bars as they reopen, when the governor's gives them permission to do so.
Are recommended health and safety actions in place?
✓ Promote healthy hygiene practices such as hand washing and employees wearing a cloth face covering, as feasible
✓ Intensify cleaning, sanitization, disinfection, and ventilation
✓ Encourage social distancing and enhance spacing at establishments including by encouraging drive-through, delivery, curb-side pick up, spacing of tables/stools, limiting party sizes and occupancy, avoiding self-serve stations, restricting employee shared spaces, rotating or staggering shifts, if feasible
✓ Train all employees on health and safety protocols
Is ongoing monitoring in place?
✓ Develop and implement procedures to check for signs and symptoms of employees daily upon arrival, as feasible
✓ Encourage anyone who is sick to stay home
✓ Plan for if an employee gets ALL sick
✓ Regularly communicate and monitor developments with local authorities and employees
✓ Monitor employee absences and have flexible leave policies and practices
✓ Be ready to consult with the local health authorities if there are cases in the facility or an increase in cases in the local area