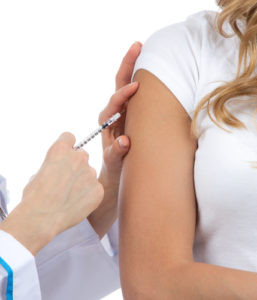 State Sen. Don Gaetz is clearly frustrated with how both the Florida House and Governor Rick Scott are refusing to deal with the $2-billion hole in the state budget caused by the loss of the federal Low Income Pool program.
The Florida Senate has voted for a budget that accepts the LIP is over and has a health care coverage plan that uses federal dollars and the private sector. Unfortunately, the naysayers have tried to brand the Senate plan as simply being Obamacare.
Gaetz said on Pensacola Speaks yesterday, "Everybody is entitled to their opinion but everybody is not entitled to their own facts. In fact, I opposed Obamacare. I think it was a bad idea. I think it is unconstitutional and fattening. The fact is that there are more Floridians signed up for Obama Care proportionately than citizens of any other state. Obamacare is already here."
Sen. Gaetz made it clear that the Senate plan is not a wholesale expansion of Medicaid.
"What the State Senate is saying is let's not expand conventional Medicaid–as Governor Scott and President Obama both asked us to do," he said. "Instead, let's have a private sector solution where we provide premium assistance to working families in return for them having jobs. If they don't have jobs, getting jobs, and putting their own skin in the game and paying some of their own costs.
He criticized the lack of plan from the House and Gov. Scott. "The alternative to that is not that these poor folks are going to just wander off into the woods."
The cost of health care for the poor and low-income families is borne by the rest of the community.
"They show up at hospitals in the emergency room. They don't have insurance so they get care, and there is no free care. No free bandages, no free nursing care. The cost of that care are shifted on to you and me, Rick, and on to our insurance and on to our employers so it is not that it is free care. It is not that they don't get sick. It is that the cost gets shifted on to you and me. I think that's patently unfair."
Where is the situation now?
"I think we are the O.K. Corral," said Gaetz. "The House of Representatives had said 'No, No, hell no,' but they have also said we don't have a plan to deal with 830,000 people who get sick and whose bills then are shifted on to the rest of us who work for a living and who have health insurance. "
He said, "The House doesn't have a plan. The governor doesn't have a plan."
He admitted the Senate plan is "not divinely inspired," but it is a plan.
"I think that we would do better if we have the governor and the House of Representatives at the table working on what James Madison had in mind and that is many inputs from both Houses of a Legislature and from the executive to determine the best result when minds are put together, not just the Senate being the sole source of any kind of intellectual capital here."
He said, "That is not fair, and it is not going to produce the best results. We are looking for our partners to come to the table."