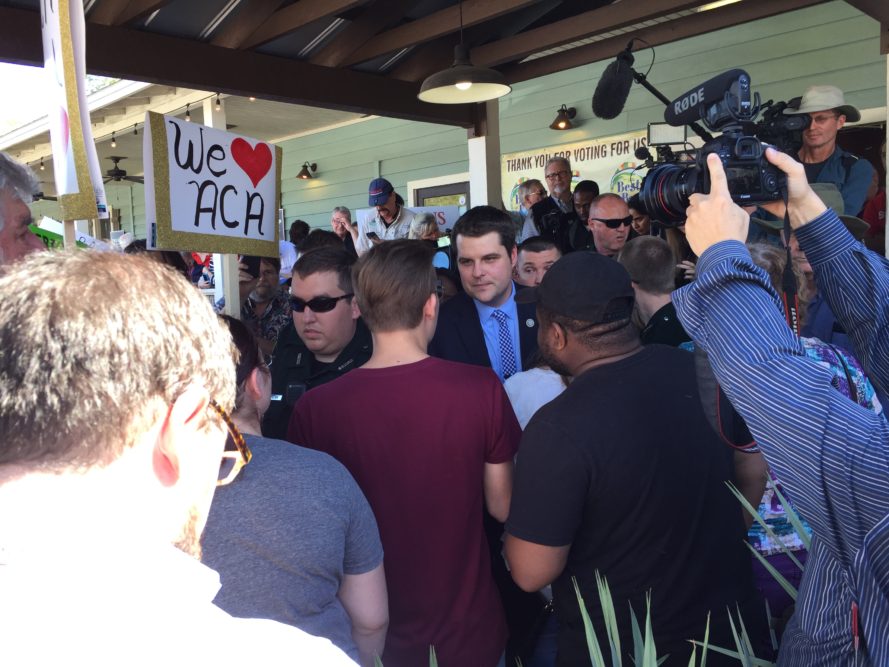 On "Pensacola Speaks" yesterday, Congressman Matt Gaetz talked about the protestors who came to his town hall meetings and why didn't cancel the events.
"My motivation is to demonstrate to my colleagues in the Republican Party that we've got the best argument," he said. "We've just got to have the courage to go out and make it. We cannot just have a bunker mentality when people who don't agree with us choose to protest."
He continued, "Protest is the sign of a healthy democracy. It's okay. We've got to embrace it and we've got to go out there and be with our folks."
Rep. Gaetz is next "Open Gaetz Day" will in April and probably in Pensacola.