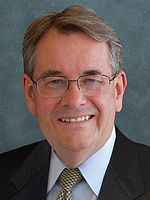 At the request of Senator Don Gaetz, the Joint Legislative Audit Committee today ordered a full examination of the operations of the Walton County Planning Department.
The department and its oversight by the Walton County Commission are already the subject of an ongoing Grand Jury probe. State Attorney Bill Eddins told state lawmakers that an examination of the county's planning transactions by the Florida Auditor General will not interfere with his investigation and that his office and state auditors will share information.
Among other revelations, the Grand Jury found almost $800,000 in uncollected fees that should have been paid by developers but were obscured by planning department employees.
This morning Senator Gaetz appeared before the Legislature's combined House and Senate committee to ask for the audit in order to "find and reveal the full extent of mismanagement and corruption, including the financial consequences to taxpayers of relationships between county planners and developers." The committee, including Democratic and Republican members of both chambers of the Legislature, gave unanimous approval to Gaetz's proposal.
An operational audit by the Auditor General is broad in scope, covers all financial records and evaluates the county's performance in establishing and maintaining internal controls, including policies designed to prevent and detect fraud, waste and abuse.
"The State Attorney and the Grand Jury are moving forward with their areas of jurisdiction. Indictments have already been returned and the criminal investigation is ongoing," Senator Gaetz said. "The Auditor General and her team will tweezer through all of the accounts, records and transactions involving the planning department. Whatever corruption exists must be rooted out and the county will receive from the Auditor General and must implement policies to put its house in order to prevent this breach of trust from happening again."
It was an operational audit by the state, also requested by Senator Gaetz and Representative Matt Gaetz, that revealed the full extent of failings and mismanagement by Okaloosa County government in that county's Tourist Development Council scandal.
Senator Gaetz said he is "ashamed" that another county government in Northwest Florida is the subject of an Auditor General's probe but he is proud of Walton County citizens who brought the planning department's misconduct to light. He explained that Walton County Commissioner Cindy Meadows was among those who contacted his office asking for the state's involvement.
The Auditor General will begin her work within the next several weeks.