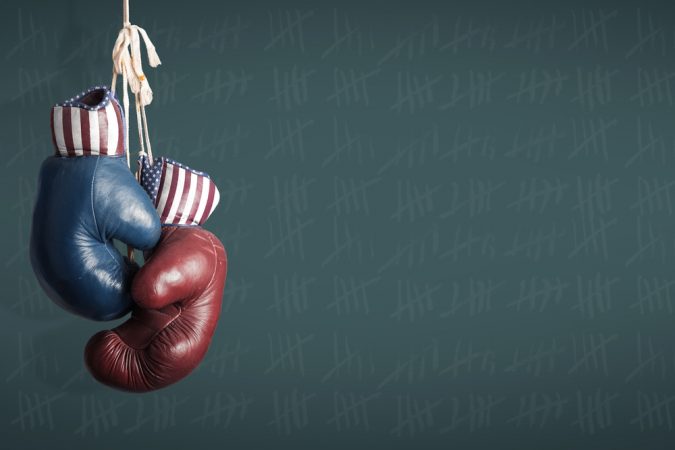 Escambia Administrator's Contract Up For Discussion
By Jeremy Morrison
When Escambia County Administrator Janice Gilley returns to work from her trip out of town, she will be returning to a sh#$ storm of sorts. Though things have been heating up for a while within the county's governmental complex, the temperature appeared to jump ever higher during the June 3 Escambia County Board of County Commissioners meeting, when the foundation for a possible administrative exit was laid.
Or, maybe no, maybe it's just routine stuff …
"All I'm asking my colleagues to do is to support putting the contract on as a discussion at the June 17 board meeting and take up the item then," explained District 5 Commissioner Steven Barry, adding that he had "no intent of a lengthy discussion about it" at the time, "especially with Madame Administrator not here tonight."
Barry's fellow commissioners appeared fine with putting Gilley's contract on the table for discussion—"never a bad time to talk about these things amongst ourselves," reckoned District 2 Commissioner Doug Underhill—and eventually voted unanimously to place the item of the board's June 17 agenda. The administrator is currently working her second year of a three years contract.
Chairman Robert Bender alluded to the administrator's regular annual review, loosely tethering the coming discussion to it: "I think we're coming up on that time, I know I was asked about that review not too long ago."
District 3 Commissioner Lumon May pointed out that the administrator did not receive a public review in 2020 but rather sat for one-on-ones with the commissioners, but it was during the public comment period that hints of possible context were dropped.
"You guys flip administrators so frequently it's ridiculous," Jacqueline Rogers told the commissioners. "Who's going to want to come to work for us?"
However, Gilley is only the second administrator hired during Barry's tenure on the board. George Touart was brought on as an interim to help him become vested in the state retirement system after the board fired Randy Oliver before Barry and May took office. His contract was month-to-month, and Touart died while the board was conducting a search for the position.
Larry Newsom served as the interim for a few months before Jack Brown was hired in 2014. Due to his wife's sudden illness, Brown resigned abruptly in the fall of 2018. Amy Lovoy and Matt Coughlin served as interims briefly before Gilley was hired in 2019. Both Lovey and Coughlin left the county for jobs with the city.
Scorecard:
Two Administrators: Brown and Gilley
Four Interims during two job searches: Touart, Newsom, Lovoy and Coughlin
Brown and Gilley are the only two administrators that worked under Underhill. Bender and Bergosh have served only with Gilley at the helm. All three commissioners had to deal with interims Lovey (six months) and Coughlin (two months).
Rogers—who operates the Escambia Citizen Watch Facebook page—said she had "serious disagreements" with Gilley over various issues but suggested commissioners hold off discussing sending the administrator packing until her three-year contract was up.
Rogers tried to connect Commissioner Barry's request for a discussion on Gilley's contract—a late add-on to the agenda—to other Escambia County drama, the battle between the administrator and county attorney over whether the IP address of an anonymous email is a public record. Read 'Gilley jumps the shark.'
"It sure does look like it was retaliatory, like it was added later, you know, today to the agenda because she's trying to protect a public citizen," Rogers said, asserting that Gilley's position that the county could not reveal the IP address of the original anonymous requester — a point on which County Attorney Alison Rogers differs — had triggered her contract discussion.
Note: The public citizen to which Rogers referred had used a service to hide his/her true IP address (and identity) from the county – which leaves open whether the person had any expectation of anonymity.
On June 17, commissioners will be discussing both Gilley's contract and the disagreement between the county attorney and administrator. Stay tuned.