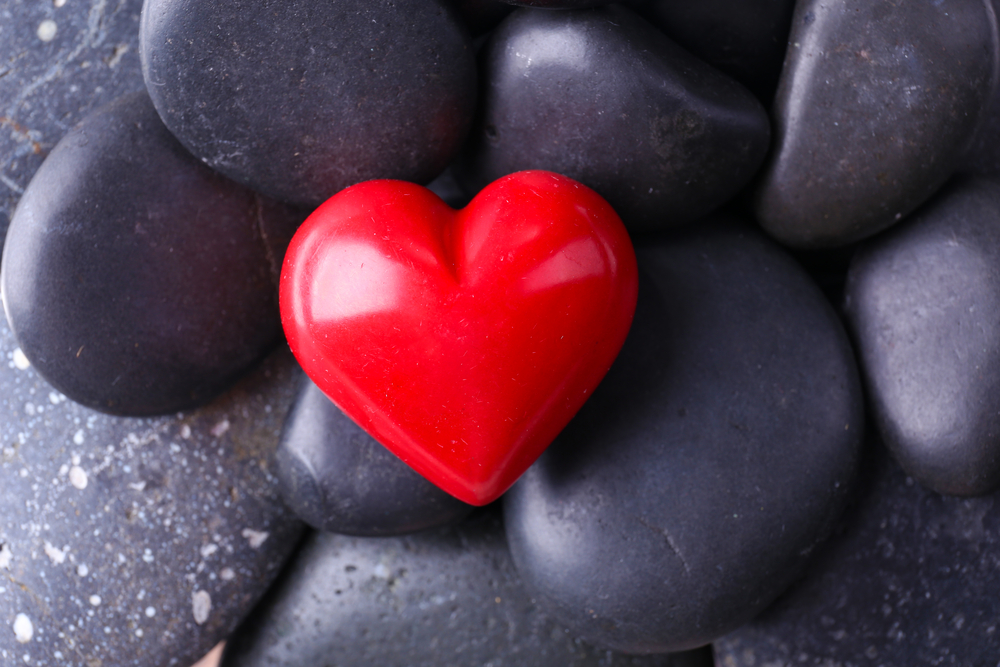 Following the terror attack in Orlando Sunday morning, Governor Scott today remained in constant communication with state agency leaders who are working to ensure the state is responding to any needs. Governor Scott remains in Orlando and has been meeting with federal, state and local officials throughout the week.
Florida Department of Law Enforcement
FDLE has set aside more than $520,000 in residual Justice Assistance Grant funds for the City of Orlando and Orange County to be used for overtime pay for law enforcement and equipment associated with the terror attack. FDLE also requested $2 million in emergency Justice Assistance Grant funds from the Department of Justice to help with similar costs.
All victims have been identified and FDLE has notified all of the victims' families.
The FBI is leading the investigation but FDLE will continue to provide assistance with regional assets and coordinate with all involved law enforcement agencies throughout the ongoing investigation.
FDLE is assisting the FBI investigating links to terrorism, and the Florida Fusion Center continues to share resources, expertise and information to better identify, detect, prevent, apprehend and respond to criminal and terrorist activity utilizing an all crimes/all hazards approach.
FDLE is also leading the officer involved shooting investigation. All involved officers have been relieved of duties per normal officer-involved shooting procedure.
FDLE encourages all Floridians and visitors to report suspicious activity. "If You See Something, Say Something™" by calling 1-855-FLA-SAFE or report online at FDLE.State.FL.US.
Florida Division of Emergency Management
The State Emergency Operations Center (SEOC) in Tallahassee remains at a Level 2 activation. The SEOC continues to coordinate efforts with federal, state and local partners to monitor and respond as needed.
The State Emergency Response Team has also been coordinating with private sector partners to provide families and survivors with important services such as free flights (Jet Blue), lodging (Airbnb), and transportation (Uber).
FEMA granted FDEM's request to allow the Orange County Sheriff Department to re-purpose existing funds to help cover operational overtime costs in response to terror attack.
Florida Department of Children and Families
Yesterday, DCF assisted six families affected by the attack by connecting them to resources for healthcare, food, child safety, and daycare. Local government requested DCF's assistance at a Family Assistance Center that opened today at the Citrus Bowl. This operation provides a single source of resources for the victims and families impacted by the terrorist attack. The operation will run from 10:00 a.m. to 8:00 p.m. through Friday, and this weekend from 8:00 a.m. to 2:00 p.m. Saturday, and 12:00 p.m. to 8:00 p.m. on Sunday. Contact the City of Orlando Family Assistance Center or call 407-246-4357 for more information.
The Florida Department of Children and Families is directing $500,000 in funding to local providers for crisis counseling services which include grief counseling, trauma support, and emotional support for victims and their families and loved ones.
Aspire Health Partners, a local provider contracted through the regional behavioral health managing entity contracted by DCF, Central Florida Cares Health System, continues to provide free crisis counseling to anyone in need. Services will be made available in the community as long as needed. Aspire's counselors are available for crisis and grief counseling from 8:00 a.m. to 9:00 p.m. at Aspire's Princeton Plaza at 1800 Mercy Drive in Orlando. For more information, visit www.myflfamilies.com.
Florida Department of Economic Opportunity
The Florida Department of Economic Opportunity (DEO) is working with businesses in Florida and across the nation that are interested in supporting the victims and families of the Orlando shooting. If your business is interested in providing assistance, please visit the City of Orlando's volunteer coordination page HERE.
DEO is also working with businesses that have been impacted by the shooting. If your business needs assistance, including emergency business loans, please email ESF18@em.myflorida.com or call 850-410-1403. Businesses impacted by the shooting, including those in the restricted access area, can fill out a Business Damage Assessment Survey. (Select "Orlando Emergency Event" in the drop-down menu.
DEO is partnering with the Florida Small Business Development Center network to reach out to affected businesses to support a request for a federal Small Business Administration Declaration to provide long-term assistance to these businesses.
DEO is coordinating with CareerSource Florida to provide dislocated worker funding to the local workforce board to assist affected workers.
DEO's mobile unit is prepared to deploy to the area in order to provide access to services available through Florida's workforce system, including job search assistance, career counseling, training assistance, direct services to the local business community, and help affected employees apply for reemployment assistance benefits.
Volunteer Florida
Volunteer Florida is maintaining an ongoing list of services and financial resources available to support survivors, their families, and the community. To find out what services are available, please contact Volunteer Florida at 850-414-7400.
Volunteer Florida, in coordination with the Governor's Office, activated the Florida Disaster Fund, the State of Florida's official private fund established to assist Florida's communities as they respond to and recover during times of emergency or disaster. The Florida Disaster Fund provides financial support to organizations that serve survivors, their families, and others in the community requiring assistance. Businesses and individuals interested in supporting The Florida Disaster Fund can make a contribution, at www.FloridaDisasterFund.org or by check made to
Volunteer Florida Foundation, with "Disaster Fund-Orlando" in the memo line. (Mailing address – 3800 Esplanade Way, Suite 180, Tallahassee, FL, 32311)
Volunteer Florida is supporting partner agencies responding to the event, including Catholic Charities, the American Red Cross, the Salvation Army, the United Way, and additional organizations providing food, water, translators, and grief counseling.
Florida Department of Health
The Florida Department of Health has waived the fee for death certificates for the families of the victims.
The department is closely monitoring the supply of blood in the area. Residents who are interested in donating blood should schedule an appointment via www.oneblood.org.
DOH has established contact with the Florida Crisis Consortia and proactively alerted Disaster Behavioral Health Teams to be on stand-by for future deployments.
Florida Department of Highway Safety and Motor Vehicles
The Florida Department of Highway Safety and Motor Vehicles continues to stand ready to assist with traffic and road closure support if needed.
FHP is providing scene security and patrol in the immediate area of the incident. Motorists should plan their routes accordingly and try to avoid the area.
The Florida Department of Highway Safety and Motor Vehicles urges all Floridians to register or update their Emergency Contact Information (ECI). By registering emergency contact information, an individual's family and loved ones can have peace of mind that law enforcement can reach them in the event of an emergency. Individuals can register or update their ECI here: www.flhsmv.gov/ECI.
Florida Fish and Wildlife Conservation Commission
The FWC Critical Incident Stress Management Team is available in the Orlando region to provide emotional and psychological support to first responders if needed.
FWC has additional officers available to provide relief support to Orange County law enforcement agencies if requested.
Florida Department of Education
Florida College System
Seminole State College has grief counselors available for students and staff at all of its campuses. The college is also encouraging students and staff to use the crisis hotlines as needed; students should call (407) 416-9976 and staff should call (800) 272-7252.
Valencia College has grief counselors available for students and staff, as well as reflection spaces, on all campuses. The college has also increased the number of security officers and law enforcement present and encouraged students and staff to use the crisis hotlines as needed; students should call (800) 878-5470 and staff should call (866)-248-4094.
The Department of Education's Division of Florida Colleges will continue to watch for updates and ensure counselors are available where needed.
K-12 Public School System
Orange County Public Schools began summer school this week, and crisis teams are in place at all secondary schools to provide grief counseling to students and staff. The district is monitoring elementary schools and will provide assistance as needed.
District employees have been given information on assistance options for trauma and grief.
The Department of Education will remain in contact with Orange County Public Schools leadership to ensure its students' needs are met.
Florida Department of Transportation
The Florida Department of Transportation (FDOT) remains in constant contact with all local and district partners and stands ready to offer traffic and road closure support.
FDOT urges all Orlando resident and visitors to monitor local traffic advisories through FL511.com.
Florida Department of Elder Affairs
The local Area Agency on Aging was present at the Family Assistance Center (FAC) yesterday and assisted individuals seeking elder-related services. The AAA is planning to provide staffing at the FAC throughout the week.
The Department of Elder Affairs has also identified and is maintaining a list of individuals in the Orlando and surrounding areas who are on standby and ready to assist with counseling and translation services if needed.
Florida Department of Management Services
DMS continues to monitor both commercial, cellular and public safety land mobile radio to ensure first responders, residents and visitors are able to communicate response and recovery needs.
DMS staff continue to remain on stand-by to deploy staged emergency communications resources (wire-line/ wireless/ radio services, equipment and personnel) if needed.