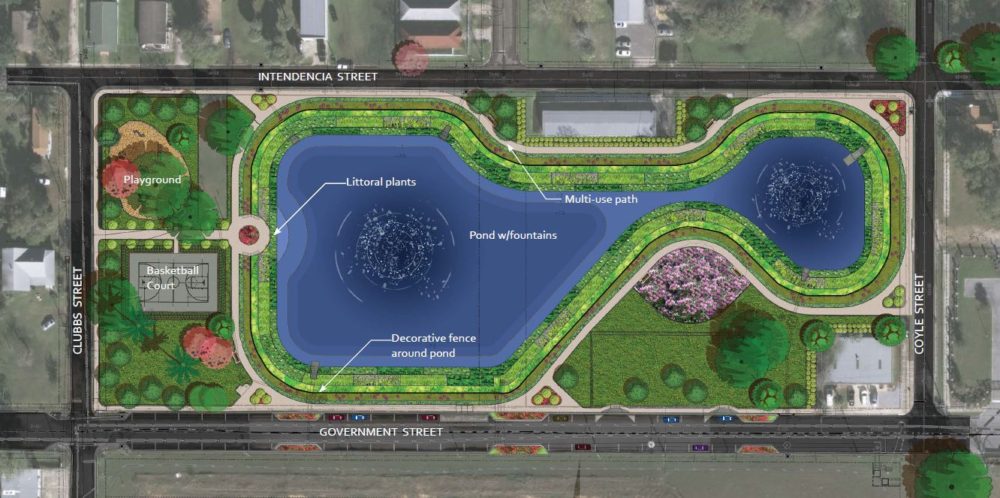 The work on the Corrine Jones-Government Street stormwater pond is near completion, according to a drone video posted to the city's Facebook page. Construction on the project began in the spring of 2016, two years after the Pensacola City Council approved accepting a grant for the project.
An expansion of the original design drove up costs and delayed the construction for two years. The City used a part of its BP settlement to cover additional costs. The deadline for completion was changed to December 2016.
The construction was delayed a second time when the digging of the pond drew contaminated water from the county's old mosquito control facility that was under remediation. Tanyard residents had to deal with the noise and fumes from dump trucks and diesel pumps that ran 24/7 through much of the 2016 holiday season. The completion date was changed to May 2017.
Later the completion date was moved again to July, then August, and now it appears the ribbon-cutting will be in October.
The finished product is impressive. See video.