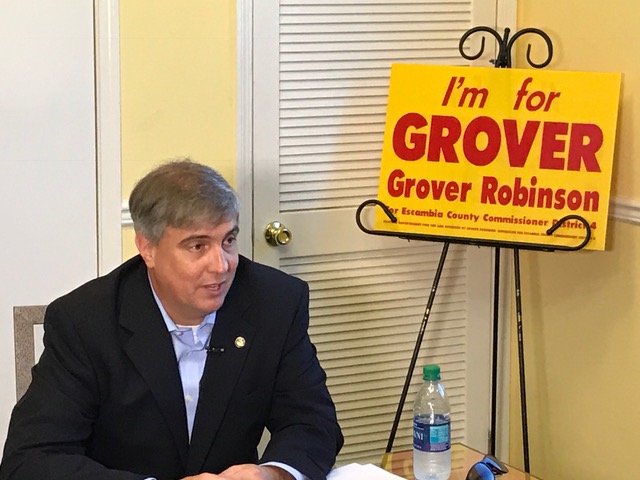 Escambia County Commissioner Grover Robinson announced last November that he would not run for a fourth term in 2018. However, he left the door open to run for another elected office, possibly even Pensacola mayor.
Inweekly interviewed Robinson this week. He has not made a decision whether he will run for the mayor next year. He has a few issues at the county-level that he wants to nail down before making any announcement.
What about the rumor from Pensacola City Hall that he changed his mind and will run again for his District 4 commission seat?
"Absolutely not," said Robinson, who said he had heard a similar rumor circulating.
Why would City Hall – i.e. Ashton Hayward – want to misdirect people away from Robinson? Check out our story on the latest poll on the mayor's race on inweekly.net at 4 p.m. this afternoon.