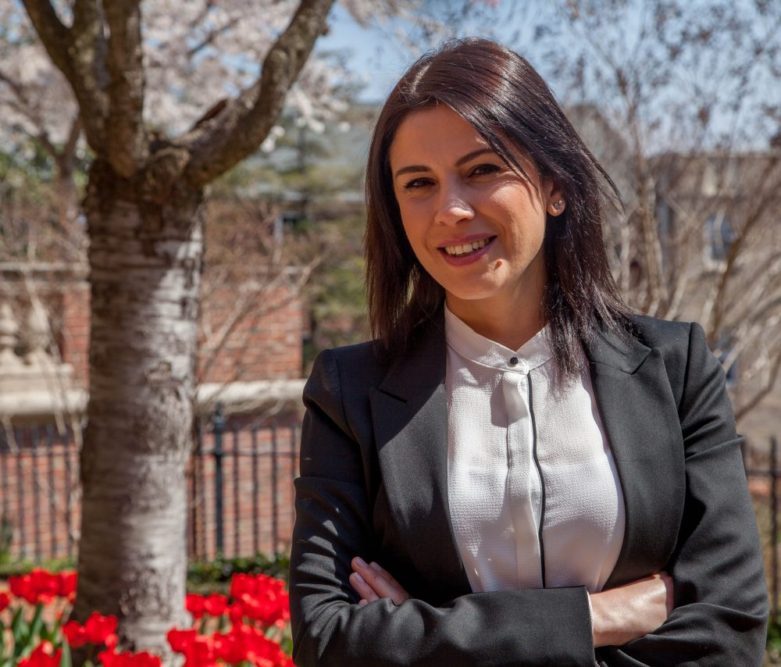 The Gulf Coast Citizen Diplomacy Council will host a recipient of the U.S. Secretary of State's International Women of Courage (IWOC) Award April 1 – 5 as part of a two-week exchange program.
The IWOC Award annually recognizes women from around the world who have demonstrated exceptional courage, strength and leadership in acting to improve others' lives. The awardees visit U.S. universities, businesses and non-profit organizations to share strategies and ideas to empower women around the globe. This year marks the eleventh anniversary of the IWOC Award, for which over 100 women have been recognized.
The Gulf Coast Citizen Diplomacy Council is hosting Ms. Saadet Özkan from Turkey. As an elementary school teacher, Özkan took the rare and bold step of exposing the sexual abuse of children by the principal of a small village school. Even after suffering a debilitating car accident that left her incapacitated for months, she refused to back down from her claims, despite pressure from the authorities and threats by other teachers.
Özkan is honored for her unwavering determination to uncover generations of sexual abuse of schoolchildren, particularly girls, and for her integrity in pursuing justice in the face of government pressure and apathy.
While in Pensacola, Özkan will meet with a variety of organizations offering support services including the PACE Center for Girls, the Gulf Coast Kid's House, and 90 Works. She will meet with the Office of the State Attorney to explore the role of victims' advocates and how cases are prepared and prosecuted. She will also present her work to the public at an event co-hosted by the Institute of Women in Politics of Northwest Florida.
The 2017 IWOC recipients hail from Bangladesh, Botswana, Colombia, Democratic Republic of Congo, Iraq, Niger, Papua New Guinea, Peru, Sri Lanka, Syria, Turkey, Vietnam, and Yemen. These exceptional women received their awards at the U.S. Department of State in Washington, D.C. on March 29 and are now headed to cities across the United States. The program concludes with a Public Forum in Los Angeles, California on April 6.
Follow the conversation on Twitter at #WomenofCourage.