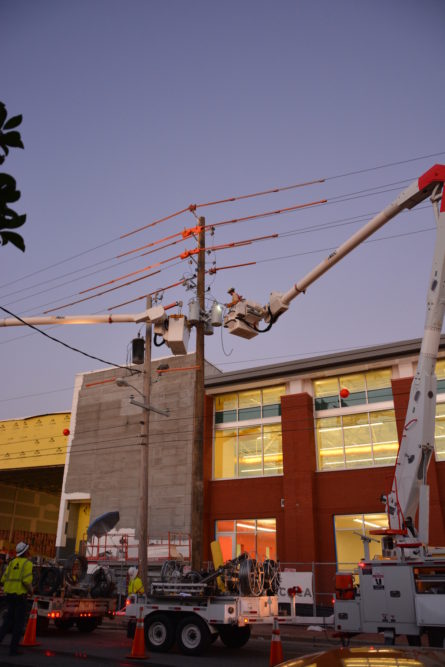 Gulf Power will soon embark on a long-term project designed to upgrade the reliability and performance of its energy grid in downtown Pensacola.
Beginning early this year, Gulf Power and the City of Pensacola will partner to modernize the downtown's existing underground power-grid network. The five-year, $83 million investment will modernize the current 70-year old network delivering energy to downtown Pensacola, and improve reliability and redundancy, as well as allow Gulf Power to increase capacity in the future as the area grows.
"These projects are part of Gulf Power's five-year program to replace and upgrade systems to better serve our customers in the downtown area," said Rick DelaHaya, Gulf Power spokesperson. "Although the power network has been meticulously maintained over the years, it is 70 years old, and the time has come to replace outdated equipment and update the system. These upgrades will improve reliability through updated smart grid monitoring devices that can speed up power restoration."
This is the second project in downtown in recent months to upgrade systems to increase reliability and redundancies. Late last summer, crews replaced and consolidated numerous utility poles, while many overhead line crossings and transformers were also removed, improving aesthetics of the area.
"The key to keeping reliability high for customers is investing in technology, maintenance and upgrades," added DelaHaya. "Making sure our customers can count on us for reliable energy is very important, and the investments we continue to make in our system are paying off."