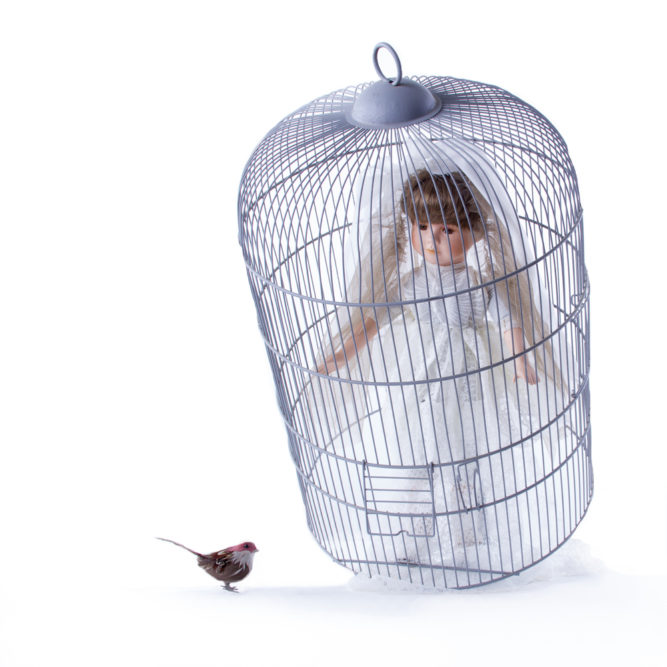 The Florida House has adopted its version of the Child Marriage Bill that paves the way for parents to continue forcing their pregnant daughters, ages 16-17, to marry their older rapist.
Last week, the Florida Senate has passed a bill that banned the marriage of anyone younger than 18 but apparently House leadership wants an exception for teen "sweethearts."
House Speaker Richard Corcoran told The Associated Press, "I don't think that the state should tell someone who just turned 18 but whose girlfriend is 17 but in same birth year that they can't get married. Especially when they have that situation. Now you are going to force them to be unmarried when the baby is born. That's not good governance."
Corcoran is ignoring the growing body of research that shows the grave consequences of underage marriage. Girls who marry early are 31 percent more likely to live in poverty most of their lives. A teen pregnancy is not as big a barrier to higher economic and educational attainment as a child marriage.
One study found that marrying as a teenager in the US was associated with a 23 percent higher risk of disease onset-including both physical and mental health conditions-for women. Additionally, those who marry as teens have a divorce rate higher than 80 percent, compared with a 45 percent divorce rate among legal adults.
Pensacola Rep. Frank White, sponsor of the bill, is fine with the amendment. He told the Pensacola News Journal, "We need to fix the (current) law. The law allows abuse, so I'm not going to let perfection be the enemy of the good."
While the "fix" that White mentions would prevent a 10-year-old pregnant girl from being married off by her parents, it would not prevent a 16-year-old pregnant girl from being married off by her parents. That amendment keeps "shot gun marriages" legal in this state, which is still a forced marriage.
Not a far-fetched example: A 16-year-old girl goes to a party on Pensacola Beach and gets raped by an 18-year-old upperclassman. She becomes pregnant. Her parents could force her to a marry her rapist, because of the paternity clause in amendment.
The Senate bill does not prevent true high school sweethearts from getting engaged or living together. It prevents a minor from getting married until they have the same rights and resources available to them as their spouse would have, thus allowing them a way out if that marriage becomes abusive.
The full Florida House will vote on the bill next week.