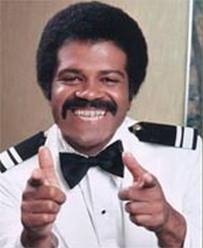 Press Release: Gulf Power is gathering up a cavalry of utility workers to ride to the aid of Northwest Florida should Hurricane Isaac make landfall here next week.
More than 700 workers from neighboring utilities have been recruited so far to help Gulf Power remove downed trees and restore electric service if Isaac invades the region.
"We have a storm-tested restoration plan and we're preparing for widespread power outages if Isaac comes ashore anywhere within our service area," said Jeff Rogers with Gulf Power. "We are activating our emergency operations center and each of our employees have storm assignments to help restore service as quickly and safely as possible." Rogers said it 's too early to predict exactly where Isaac will land or how long power may be out, but that Gulf Power was preparing as if Isaac will be a strong storm making a direct hit.
"Once the storm enters the Gulf of Mexico we will have a better idea of areas at risk. Needless to say, we are preparing for the worst and will be assigning our employees to the areas within our service territory that are hardest hit." Gulf Power urges residents to follow evacuation orders and to leave the area if they are not prepared for a lengthy recovery period.
"We ask for everyone's patience and understanding. If Isaac makes landfall in our service area, our crews stand ready to work as quickly and as safely as possible to restore everyone's power," Rogers said.
Customers can follow updates on Gulf Power's Facebook page or Twitter feed: www.facebook.com/gulfpowercompany or www.twitter.com/gulfpower. Customers can also report outages on their mobile phone at www.gulfpower.com. Just click the "Log In" button in the "My Account" box.
The Gulf Power Storm Center website covers such subjects as Preparation and Safety, Restoration Process, Meter Box Damage, Generator Safety, Power OutageFAQs and