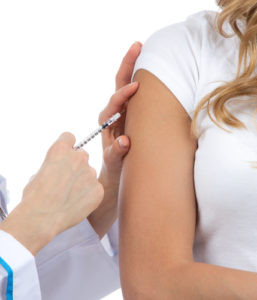 Gov. Rick Scott's surgeon general, Dr. John Armstrong, today faces as confirmation hearing in the Florida Senate.
Sen. Don Gaetz (R-Niceville) wants to know how the job cuts at the Florida Department of Health have impacted the level service at county health departments. Yesterday, I reported the rise on HIV cases around the state.
In letter sent on Friday, Jan. 22, Gaetz asked Dr. Armstrong to be prepared to answer specific questions about the direction of public health policy in the state and his priorities for the FDOH.
Gaetz asked for the amount of federal funds the Department has reverted or returned to the federal government, if any, since 2012.
Gov. Scott's proposed budget cuts 718 positions at the FDOH. Gaetz asked whether the cuts are at the department level or at county health departments. Since 2012, FDOH has cut approximately 2000 full-time positions, according to Gaetz.
"If 2,000 is the correct number of positions eliminated, how many were employees of county health departments who were actually delivering or administering care?" asked Gaetz.
The senator wanted to know if Dr. Armstrong agreed with Gov. Scott's 2015 veto of $9 million for free and charitable clinics.
"Even with the Governor's extraordinary success in promoting a million private sector jobs, there are still large numbers of persons looking for work or training for jobs and, at present, are without health coverage," said Gaetz. "What is the appropriate source of primary care for these individuals who otherwise have to rely upon either the county health departments or free/charitable clinics?"
Gaetz wants to know about the increasing rate of sexually transmitted diseases across the state.
Gaetz is one of six Republicans and three Democrats on the Senate Health Policy committee. The hearings begin this morning.