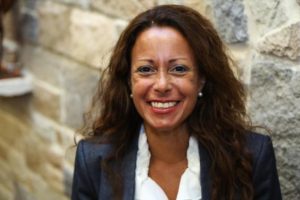 Mayor Ashton Hayward announced late Friday afternoon his choice for Pensacola City Attorney, Lysia Bowling, the city attorney for the City of San Angelo, Texas.
"Lysia is extremely impressive, well-qualified candidate, and I am thrilled to nominate her as our City Attorney," said Mayor Hayward in a press release. "Her dynamic nature, distinguished experience, and dedication to public service stood out immediately, and I believe she will be a great fit for our City government."
Bowling has been San Angelo's city attorney since 2009. San Angelo has an estimated population of 97,492. In 2013, Forbes ranked it fourth in the nation on the magazine's "Best Cities For Jobs" list. The city does not have a mayor. It's CEO is the city manager, and a seven-member council is the policy board.
Prior to San Angelo, Bowling served as an Assistant State Attorney for Florida's Eleventh Judicial Circuit, as well as an Assistant City Attorney and Police Legal Advisor for the City of Miami, Florida. He has also served as the City Attorney for Harlingen, Texas, as a Police Legal Advisor and City Prosecutor for Temple, Texas, and as Chief Prosecutor for Austin, Texas, as well as with several Texas state agencies, including the Comptroller of Public Accounts, General Land Office, Department of Insurance, and Attorney General's Office.
Bowling earned double bachelor's degrees in political science and Latin American studies from Yale University and a Juris Doctorate from the University of Virginia School of Law. She is licensed to practice law in the states of Texas and Florida.
In the press release Bowling said, "Pensacola is a beautiful and diverse city, and my goal is to provide the Mayor and City Council with the best possible legal representation."
Per the 2010 City Charter, the City Attorney serves as the chief legal adviser to, and shall represent, elected or appointed officials, boards and commissions, and employees in the course and scope of their official duties or employment, respectively. The City Attorney represents the City in legal proceedings and shall perform any other duties prescribed by State law, by this Charter, or by ordinance or resolution. The Mayor shall appoint the City Attorney, with the consent of the City Council by an affirmative vote of a majority of City Council members.The Council is expected to take up the nomination at its March 12 meeting.