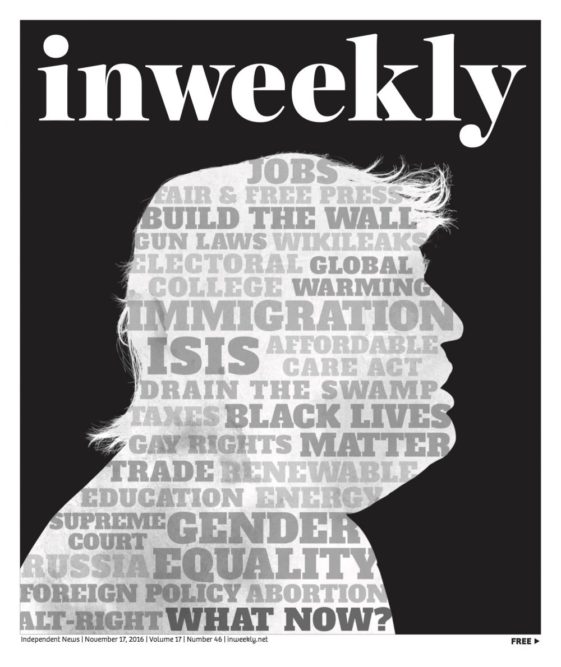 What is in this week's Inweekly?
Cover
In light of everything that's currently happening as a response to the election, we asked a few different people from different sides of the political spectrum, one simple question: What now? It should come as no surprise that the answers we got were anything but simple.
Opinion
There is a lesson in the Trump victory for Pensacola City Hall, but will they hear it?
News
A familiar face will take over Escambia County District 1 commission seat.
She began found as a clerk typist for E.J. Gibbs Jr. in the Tax Collector's office and retires after 44 years of service.
A&E
Founder of Emerald Coast Tours has published his first novel.
A photographic exhibit of children in foster care debuts this week at Artel Gallery.