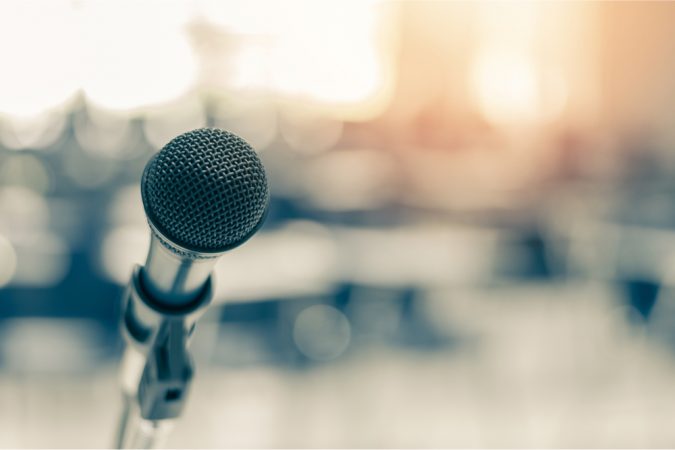 by Jeremy Morrison, Inweekly
The Homeless Reduction Task Force of Northwest Florida held its final meeting on Oct. 29, formalizing its pitch to the Pensacola City Council on how best to spend $3 million in federal funding to address the issue of homelessness in the region. The task force's recommendations are designed to amount to a comprehensive plan to address homelessness and represent what Neighborhoods Administrator Lawrence Powell described as a "landmark collaboration."
"This is huge, and this is important to the city and important to you," Powell said during the opening minutes of Friday's meetings.
Much of this final meeting consisted of an overview of projects already tossed upon the table of public consumption, previewed earlier this fall during a city council meeting. The task force has determined that the best way to put $3 million of American Rescue Plan Act funding is to dispense the funds across multiple existing service organizations in the area to either fund continued efforts or initiate new ones.
Organizations including Alford Washburn Center, Bright Bridge Ministries and Children's Home Society are set to receive a half-million dollars collectively to fund counseling services and certified social workers. Waterfront Rescue Mention would like about $400,000 to develop more bed space, and Canopy Hope would like a bit less to do the same; each organization has also included care workers in their requests. Lakeview Center is requesting a half-million dollars to put towards a mobile response behavioral health unit, and Reentry Alliance of Pensacola, or REAP, would like nearly $700,000 to support services at its existing women and families shelter, as well as developing two other sites with camping-type amenities, as well as support services.
Response to the task force's recommendations for the funding was mixed. Criticism came from both homeless service providers not included, residents concerned about specific recommendations—such as locating a shelter facility at the corner of North Palafox and Maxwell Street, and the existing homeless camp under a stretch on I-110 Overpass near downtown.
"The $3 million, I'm trying to figure out, where's it going?" Caleb Houston, founder of Huts 4 Our Friends said, going on to say that the task force process had become "political"—telling the group, "I see through the dark glass."
Joyce McDonald, the North Hill Preservation Association president, was among several residents that spoke in regards to conditions near the I-110 encampment, telling the task force that nearby residents are "afraid to go out of their homes after dark" and urging the task force to reconsider REAP's plans to place a shelter and service center in the same area.
Linda Gibson, a North Hill resident who said that her son had lived on the streets for a period of time, said that the city was contributing to a problem with its current allowance of the I-110 encampment.
"Do not let those people camp out," Gibson said. "If you give those people a place to camp out, it you give them food you've got blood on your hands," Gibson said, adding that the best thing to do would be to allow homeless people to "suffer the natural consequences of their actions." "And they need to suffer them over and over and over again until they're not willing to suffer them anymore."
Dan Lindemann, a downtown property and business owner, told the task force that he had visited the I-110 encampment and found the conditions "disgusting." "It smells like a giant urinal" and is "downright scary."
"I'd love to see some showers down there," he said. "Let them feel like humans again."
Connie Bookman, the task force co-chair, agreed and repeated her assertions that the group's recommendations would result in the camp soon being emptied. She told Lindemann that his assessment of the camp was "exactly what the task force has had the pleasure to embrace."
"That you for your prayers and your passion on this—we're on it," Bookman said, suggesting that local homeless people at the camp would be able to secure shelter space soon and that people not from this area could be sent on their way elsewhere: "Let us give you a bus ticket."
The task force's recommendations will go before city council at a workshop on Nov. 10. The council will then decide if the city should throw its ARPA funding towards the group's recommendations.
Some of the group's recommendations — such as REAP's camp-style pallet-shelter sites — will require more the city than a nod from council. Certain city building codes will need to be tweaked or waived to allow for such developments, leading REAP founder Vinnie Whibbs to describe the scenario as a "field of dreams" situation.
"We haven't got the funding, and we haven't got the approval, so we haven't got the i's dotted and the t's crossed," Whibbs said, adding that he expects both elements to fall into place as this process continues.