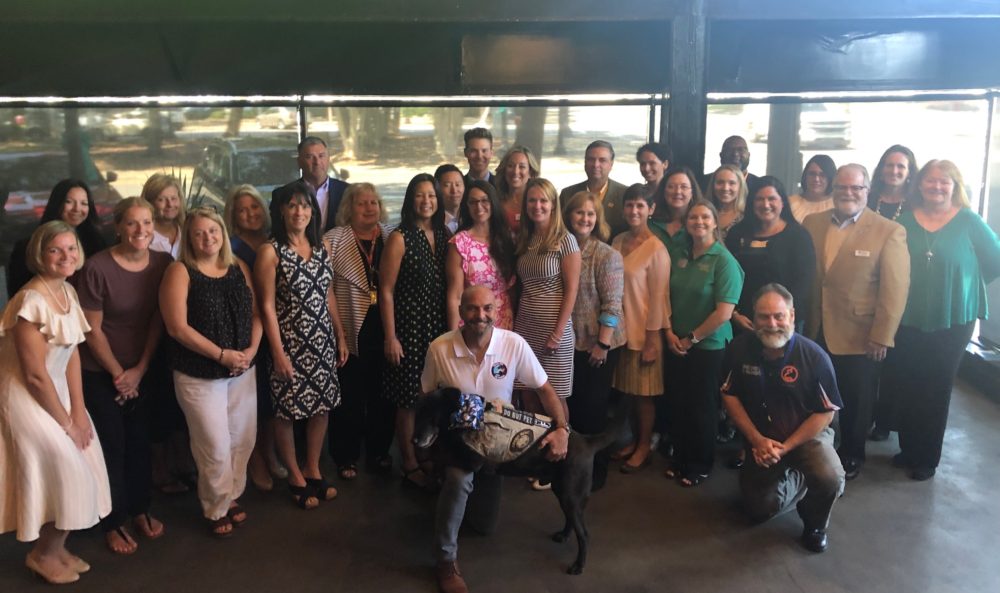 IMPACT 100 Pensacola Bay Area, a women's philanthropic organization, is pleased to announce the fifteen grant finalists selected for 2019. Eleven of these fifteen nonprofit finalists will each receive a grant of $106,000 at the IMPACT 100 Pensacola Bay Area Annual Meeting on Oct. 13, where final voting will take place.
The fifteen finalists selected by IMPACT 100's Focus Area Committees are as follows:
ARTS & CULTURE
· EHS Band Boosters Association, Inc.
Project: EHS Band Equipment Upgrades for Young Gifted Students
· First City Arts Alliance, Inc. dba First City Art Center
Project: Creating Space for Educating and Inspiring Youth
· Pensacola Little Theatre, Inc.
Project: On the Fly at Pensacola Little Theatre
EDUCATION
· Santa Rosa County 4-H Association, Inc.
Project: 4-H Field Education Facility
· The Global Corner, Inc.
Project: The Global Corner 2.0 – Expanding Horizons in Our Community
· The Secret Place Home, Inc.
Project: The Therapeutic Impact Classroom
ENVIRONMENT, RECREATION & PRESERVATION
· Children's Home Society of Florida, Inc.
Project: Keeping Families on the Right Track
· Splash Cats, Inc.
Project: Just Keep Swimming
· Tennis-4-Everyone, Inc.
Project: Oakcrest Elementary/Ebonwood 10 & Under Tennis Courts
FAMILY
· Baptist Health Care Foundation, Inc.
Project: Life-Saving Skills for Families: Hitting the Streets to Keep the Beat Alive
· Pensacola Habitat for Humanity, Inc.
Project: Building Homes, Communities, and Hope, One Family at a Time: Tools for Construction Site
· Young Men's Christian Association of Northwest Florida, Inc. dba YMCA of Northwest Florida
Project: The Wheels on the Bus
HEALTH & WELLNESS
· Healing Paws for Warriors, Inc.
Project: Save a Veteran/Rescue a Dog
· Health and Hope Clinic, Inc.
Project: IMPACT100: How to Save a Life
· Manna Food Bank, Inc., dba Manna Food Pantries
Project: Generating Hope to End Hunger
Finalists will present their projects to the IMPACT 100 membership at the organization's Annual Meeting on Sunday October 13 at the Hilton Pensacola Beach. Check-in will begin at 12:45 p.m., and the meeting will begin promptly at 1 p.m.