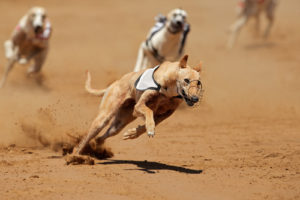 Escambia County, Ala. Tax Assessor Jim Hildreth earlier this week claimed Poarch Creek Indians (PCI) had bribed the county commissioners in an effort to block the county from funding of legal fees needed to fight for ad valorem taxes on property owned by the Poarch Band of Creek Indians.
Last week, the 11th U.S. Circuit Court of Appeals upheld a lower court's opinion that the state cannot regulate gaming on tribal lands. In a separate ruling, the appeals court ordered the tribe and the tax assessor's office enter into mediation over an estimated $34 million tax dispute.
Hildreth insinuated that PCI's offer to give the county $500,000 for road projects in each of the five districts was done to get their support to not pay his legal fees. In the new budget, Hildreth requested $110,000 for legal fees.
In a press statement, Tribal Chair Stephanie Bryan denied the county tax assessor's claims of bribery.
"It is unfortunate that Mr. Hildreth continues to be unrelenting in his baseless claims against the Tribe," Bryan said. "First, he insisted that he could tax our tribal land that is held in trust by the United States and would have issued an assessment in violation of well-established federal law if the Tribe had not protected its sovereignty by requesting an injunction from a federal court. Now, Mr. Hildreth has falsely accused the Tribe of bribing county officials.
"What Mr. Hildreth has failed to mention is that the Tribe has a history, which pre-dates the tax dispute, of being good neighbors and donating to many schools, law enforcement agencies and organizations throughout the state. Last year alone, we donated $6.9 million. Though we have been good philanthropic stewards since 2005, the Tribal Council started the practice of setting funds aside for projects specifically within Escambia, Elmore, and Montgomery Counties, the counties where we employ many hardworking citizens. In 2014, at the request of David Stokes, chairman of the Escambia County Commission, and the Escambia County Health Care Authority, the Tribe made a $500,000 donation to Atmore Community Hospital. This year, the Tribe made a $500,000 donation to Escambia County for road improvements."
The Poarch Creek Indians own the dog tracks in Pensacola and Mobile.