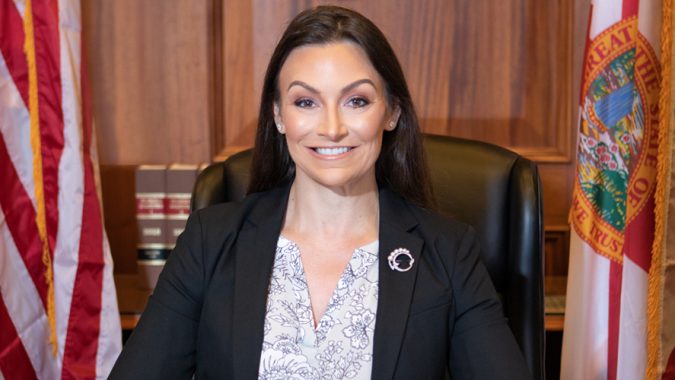 Inweekly sat down with Florida Commissioner of Agriculture Nikki Fried this afternoon at the Walnut Hill Community Center. She had spent her day visiting the food/water/ice distribution site at the Brownsville Community Center with Commissioner Lumon May and held a roundtable with local farmers in Walnut Hill.
Of her visit to Brownsville, Commissioner Fried said, "I got to see firsthand some of the devastations of some of these individuals, many of which were walking up, carrying away tarps and ice and food and water — obviously transportation to get there."
She added, "And then really seeing some of the individuals there that were already hurting from COVID and are now a double whammy now with the hurricane."
Fried was impressed with the volunteers: "You've seen the heart of this county."
Inweekly will publish the full interview in the Sept. 24 issue.