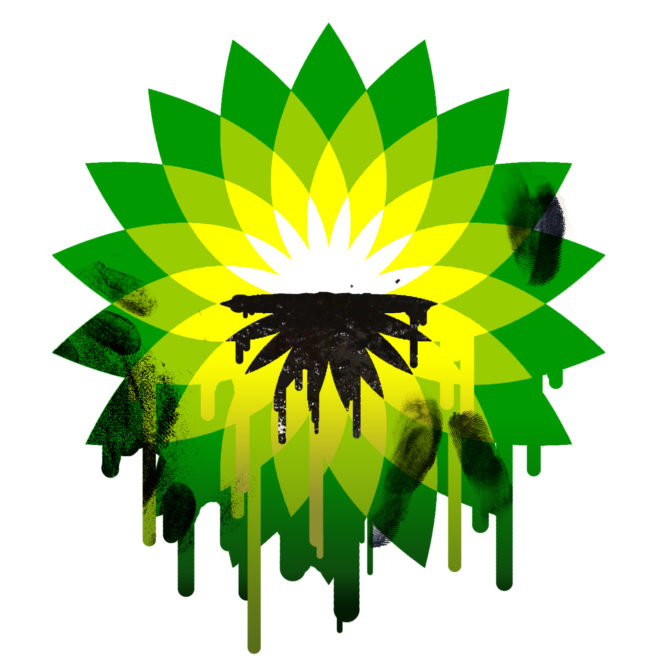 By Jessica Forbes
Dr. E. Faye Williams, National Chair of the National Congress of Black Women, visited Pensacola last weekend as part of her work to raise awareness of the number of unpaid claims and the continuing impacts of the 2010 BP Oil Spill.
Williams' visit to Pensacola for the three-year anniversary of the spill was one of many she has made to the Gulf Coast since 2010.
As one in a coalition of national leaders including Art Rocker, National Chairman of Operation People for Peace, and comedian and civil rights activist Dick Gregory, among others, Williams has traveled to every state affected by the spill to work with disadvantaged and underrepresented individuals and communities.
"Three years ago we were just beginning to try to get people to understand their rights in terms of filing claims," said Williams of the first phase of the coalition's work, primarily in communities whose economies were dependent on fishing, tourism, and the support industries associated with each.
"Mainly, the people we represented were marginalized, poor people who were living day to day, they didn't have money saved up like businesses to continue functioning, they needed funds right away, they needed help," Williams explained.
Dr. Williams has also served as Counsel to the U.S. Congress, is the Former President of the Women for Obama campaign, and is an appointee by President Obama to the Presidential Scholars Commission.
As an attorney, educator, author, and minister, Williams' experience comes into play in her role leading the National Congress of Black Women (NCBW), which has over 100 chapters across the U.S., many in areas that were and continue to be affected by the spill.
"When we have the meager resources we have, and we have experience to be helpful to our community, we have a duty to do that," Williams said.
The NCBW and Operation People for Peace work together providing assistance to those who continue to struggle financially as a result of the spill. The coalition has assisted in filing an estimated 10,000 claims to BP.
Williams said the coalition is in a period of refining claims and helping claimants provide additional documentation when required.
"A few people have been paid, but not many, so we still have work to do," says Williams of their work, "We don't want BP or anyone to forget that there are people out there who are still suffering, and it's not over… there's an issue out there with poor and marginalized people, so we'll keep on talking about it, keep on pushing for them to get paid."

Continuing Effects of the Spill
Originally from Louisiana, Williams says she has a personal interest in assisting the communities and small businesses that have suffered.
Williams calls the time since the spill a "long, rugged, and painful period" for the communities with which the coalition works, noting, "As we travel, we see that there are still problems."
Operation People for Peace provides food, clothing, and other items as they can to individuals in need. "Our organization, the National Congress for Black Women, filled in wherever we could in terms of person power to assist, and we also try to keep the public informed," explained Williams, who has also served as the attorney for those arrested while protesting with the coalition.
"Obviously we're not wealthy, nowhere in the area of BP, so what we can do is small, but it's still helpful to some people," Williams said.
The NCBW chair also pointed out that the spill, by limiting incomes and what people can tithe, has diminished the level of services churches can provide. As churches are a common support structure in many communities, when they suffer financially, groups like NCBW and Operation People for Peace are even more essential to helping those in need.
Looking to the Future
In addition to their work on the ground throughout the affected states, the coalition has travelled as far as BP's London headquarters to protest. "We've attended congressional meetings in Washington, we've picketed BP in Texas, in Washington, D.C.," said Williams in an effort "to make sure these issues are not forgotten, the people we represent are not forgotten."
"Even when they get paid a few dollars, it's not going to make up for everything they've lost over these years," Williams stated of the claimants, but says she sees an enthusiasm for independence and innovation as people are taking a more active role in rebuilding their communities.
"People have moved beyond their pain in many areas, and what we see is a desire for budding businesses," which, Williams says, makes her hopeful that these communities will come back stronger than before.
Despite the obstacles still looming at the three-year anniversary of the spill, Williams is encouraged by the progress she has seen. "I'm an optimistic person and I believe we are coming to a period that this will be resolved, people will ultimately be paid," she said, emphasizing, "This is an issue we're not giving up on and we'll go until the last to try to make everybody whole that we can."