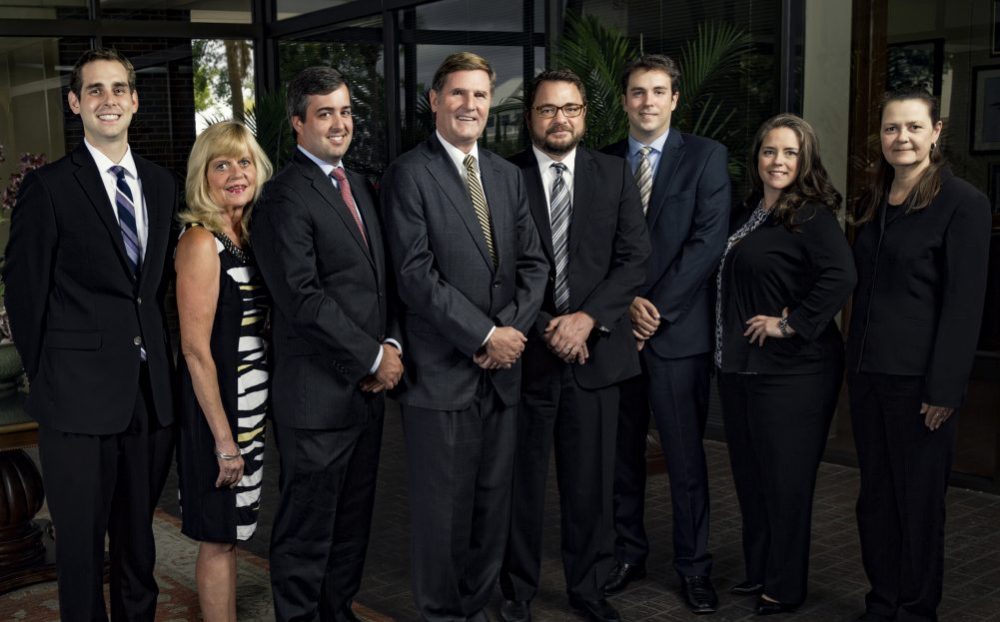 The Law Firm of Levin, Papantonio, Thomas, Mitchell, Rafferty, & Proctor has won the Special Litigation (Environmental) category in the 2016 Elite Trial Lawyers recognition program.
The Levin Papantonio Law Firm was named to the third annual list of America's Elite Trial Lawyers by the National Law Journal and Law.com, which recognizes U.S.-based firms that have done exemplary and cutting-edge work on behalf of plaintiffs.
The Levin Papantonio Law Firm earned the honor for its recent trial victory in the case of Bartlett v. DuPont, which was tried in Columbus, OH, in October, 2015. Carla Bartlett is a mother from Guysville, Ohio, who underwent surgery for kidney cancer after drinking water tainted with the Teflon manufacturing chemical C8. For more than 50 years, DuPont dumped the toxic chemical into the Ohio River from the Washington Works facility outside Parkersburg, West Virginia.
Bartlett is among some 3,500 plaintiffs suffering from illnesses related to the toxic chemical and Levin Papantonio partner Mike Papantonio is currently pursuing an action against DuPont regarding its decades-long history of contaminating the mid-Ohio River Valley with C8, through water and air pollution. Papantonio argued that the company's misconduct caused her cancer and the jury agreed, awarding Bartlett $1.6 million.
Papantonio successfully tried his firm's second case against DuPont in the Summer of 2016. After another two month long trial, a federal court jury in Ohio awarded David Freeman $5.1 million in compensatory damages and $500,000 in punitive damages, plus attorneys' fees. The jury determined that DuPont "acted with malice" when it polluted the Mid-Ohio River Valley with C8 and caused Mr. Freeman to develop testicular cancer.
"We are honored to be among the finalists for this prestigious award. The Levin, Papantonio Law Firm and our team of attorneys and professionals are committed to fighting for those who are victimized by corporate greed," said attorney and firm president Mark Proctor.
"We push forward regardless of how big the giant may be, and it is exciting to be recognized for our efforts to hold those corporations accountable that put profits over lives."
The 2016 Elite Trial Lawyers report includes a list of the 50 firms with the largest total recoveries over a 12-month period and a separate list of 35 firms recognized as finalists in eight categories reflecting a range of plaintiffs work. The winners will be honored at an awards ceremony, Dec. 6, at The Plaza Hotel in New York City.