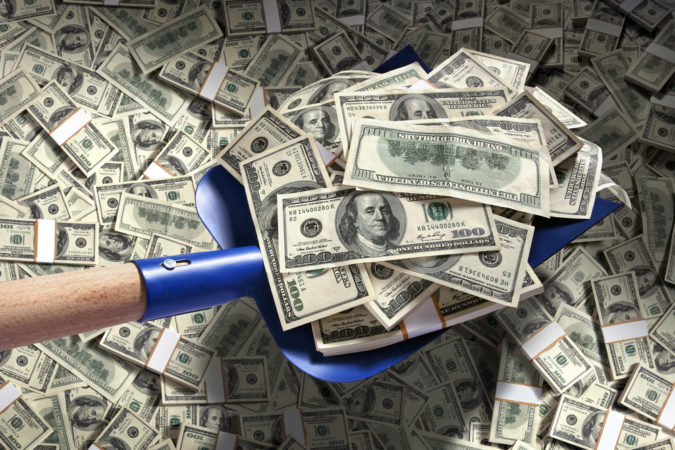 Arbitrators with the Financial Industry Regulatory Authority, FINRA, awarded over $1.1 million to Levin Papantonio clients in the Mobile, Ala. area who lost investments and retirement savings as a result of inappropriate recommendations from a former Berthel Fisher & Company Financial Services advisor Jerry McCutchen.
McCutchen operated through Retiring With Dignity and The McCutchen Company. He serviced many clients and retirees' investment accounts in the Mobile, Bay Minette and Fairhope areas and advertised on Mobile area television stations, targeting retirement-minded investors with commercial claims like: "At the McCutchen Company we're known for answers to difficult financial questions in good times and especially bad times. Don't wait; let us help you make your retirement dignified – it's what we do…"
His radio commercials included an advertisement where he received the endorsement of Dave Ramsey, a syndicated radio host that offers financial advice.

The verdict included the recovery of compensatory damages, attorney's fees, costs, and even punitive damages. The claimants were represented by Michael C. Bixby, an attorney with Levin, Papantonio, Thomas, Mitchell, Rafferty & Proctor.
According to the firm's press release, Bixby has been investigating allegations against McCutchen and Berthel Fisher, for several years. McCutchen allegedly made unsuitable recommendations with regard to the purchase of certain Non-conventional investments, including wholesale recommendations for fee-laden, conflict-ridden, illiquid, and high-risk non-traded REITs and Equipment Leasing programs and Oil & Gas Limited Partnerships.
McCutchen has been the subject of dozens of Customer Complaints or Claims and has been permanently barred by FINRA from acting as a broker or otherwise associating with firms that sell securities to the public.  
Berthel Fisher was separately subject to a regulatory investigation and penalty from FINRA relating to its sale and supervision of these types of products. This is the first arbitration award involving McCutchen and Berthel Fisher and these Non-Conventional Investments. Based upon available data, this is the largest FINRA Verdict ever issued against Berthel Fisher & Company Financial Services.
"McCutchen's former clients came to the Levin, Papantonio firm seeking legal help after they realized what they had been told for years was not true and that the investments McCutchen recommended resulted in huge losses to their retirement savings," said Bixby, with Levin Papantonio's Securities & Business Litigation Department. "There is little recourse for people who have invested in products like these, except through counsel."
The attorney added, "The evidence we presented demonstrated Jerry McCutchen and Berthel Fisher's wholesale business model recommending these high-fee products to their clients. It was an absolute fee bonanza at the expense of the client's best interest. The arbitrators awarded punitive damages against Berthel Fisher and Jerry McCutchen to punish them for their conduct."