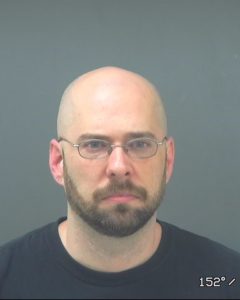 U.S. marshals picked up Ben Galecki late yesterday. He now sits in the Santa Rosa County Jail.
Galecki is the co-founder of Heretic Films, along with Burton Ritchie. He is the CEO of Kinematic Entertainment, LLC, and president of Your IT Solution, LLC. He is also the CEO of Pensacon.
Galecki and Ritchie have been battling the federal government over allegations of selling "Spice." In July 2012, the feds seized $177,844.68 from a bank account in the Gulf Coast Community Bank in Pensacola, in the name of ZIW, LLC and $296,746.66 from a bank account in the same bank in name of Charles Burton Ritchie.
The federal government alleged that the seized funds were derived from the manufacture and distribution of controlled substance analogues as defined in 21 U.S.C. § 802(32)(A). According to the complaint, Charles Burton Ritchie, ZIW, LLC and Benjamin Galecki engaged in the manufacture of a controlled substance analogue, commonly referred to as "Spice," which "is manufactured from a variation of chemicals that are similar to other active ingredients in THC, the active ingredient in marijuana, and provides the same psychoactive effect, i.e., it enables the user to `get high.'"
We will post more information as its released.