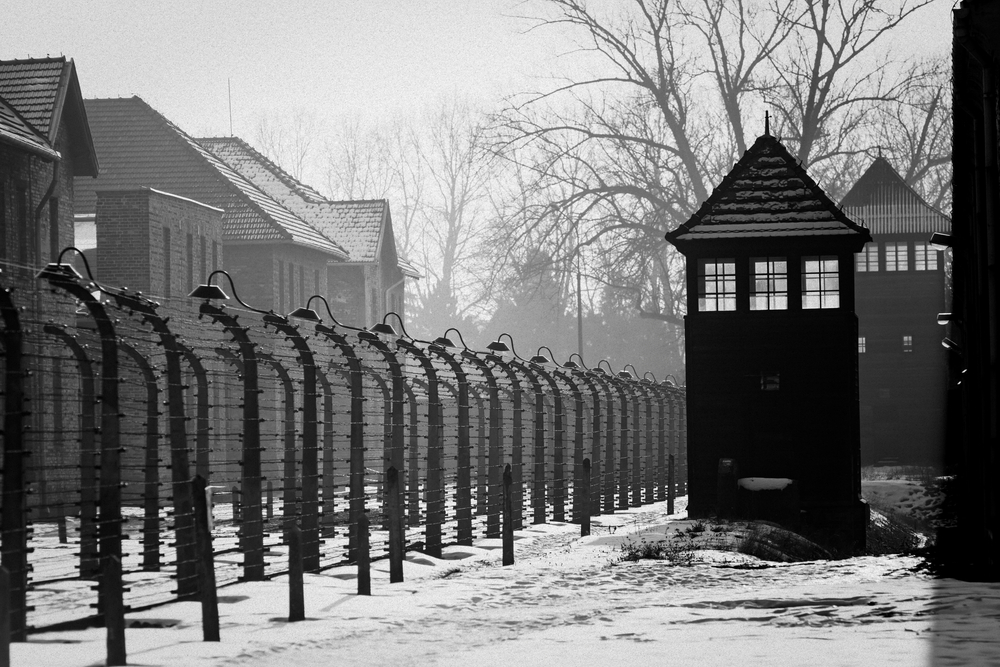 Lauren Samoszenko, a teacher at Ransom Middle School in Cantonment, was recently selected as one of 29 Holocaust educators from 12 states, Croatia and Poland, as a 2018 Jewish Foundation for the Righteous (JFR) Alfred Lerner Fellow. As a newly minted fellow, Samoszenko will take part in the JFR's Summer Institute, an intensive five-day course for Holocaust educators held at Columbia University from June 24-28, where she will delve into the complex history of the Holocaust as well as discuss new teaching techniques for introducing the subject of the Holocaust into her classroom.
The program is a high-level, intensive academic seminar in which participants are exposed to Holocaust survivors such as Roman Kent and to noted Holocaust scholars including: Volker Berghahn, Doris Bergen, Jeffrey Burds, Lawrence Douglas, Daniel Greene, Peter Hayes, Michael Marrus, Steven Field, Michael Steinlauf, and Edward Westermann. It is designed to allow participants to meet in small groups following each lecture, address the specific aspect of the Holocaust that is presented, share teaching concepts, and develop approaches to introducing the subject matter to their students.
Teachers selected for the program must be English or social studies teachers at the middle or high school level, have taught at least five years, are at least five years from retirement and currently teach the Holocaust in their classroom.
Participants each come from a region of the country where the JFR operates Holocaust Centers of Excellence in conjunction with a local Holocaust museum or center. International educators were first invited to join the seminar in 2001 at the request of the U.S. State Department. Samoszenko was nominated by the Gulf Coast Center for Holocaust and Human Rights Education. Other participants from Florida include Robert Weiner (Lantanta), and Julie Gates and Bettina Hoffman (Boca Raton),
"The main goals of our program are to provide teachers with graduate level courses on the Holocaust, pedagogical connections with other teachers and their curriculum so they learn what's worked and what hasn't and giving them resources for the classroom. We are thrilled that Lauren will be joining this year's seminar," said JFR Executive Vice President Stanlee Stahl.
The Fellowship program is named in memory of Alfred Lerner, the founding chairman and chief executive officer of MBNA Corporation, who died in October of 2002. Lerner was a long-time advisor and supporter of JFR programs and activities. His deep commitment to the work of JFR and in particular to his special interest in the field of Holocaust education, led to the seminar being endowed in his name.