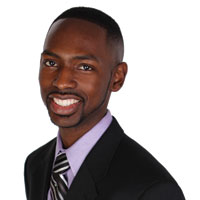 Rev. LuTimothy May is no longer Mayor Ashton Hayward's community outreach administrator.
The man who chaired the mayor's transition team in 2010, and whom Hayward has referred to as being one of his spiritual advisers, was told on Monday that the city was reorganizing and his position had been eliminated.
Some, inside and outside of city hall, have tried to link his dismissal to a confrontational traffic stop between his brother, Commissioner Lumon May, and a Pensacola police officer on June 26. However, Commissioner May apologized for his behavior and the Fraternal Order of Police have accepted his apology. For both parties, the incident was over.
Other than saying the Rev. May is no longer employed, the city has released no other information.