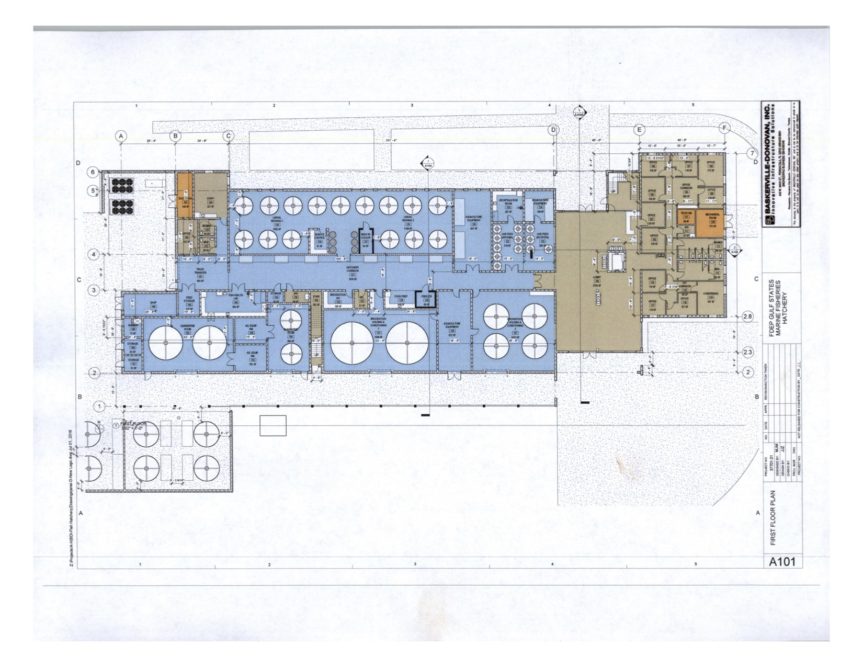 The Pensacola Mayor's Office has gotten lazy. Its Transparency Page segment on the fish hatchery only had a few renderings and a series of documents and radio recordings from 2014 and 2015.
The mayor should have uploaded the Dec. 8 Agenda item: "Quasi-Judical Hearing – Waterfront Redevelopment District Site Plan Approval – Florida Fish and Wildlife Conservation Commission 'Gulf Coast Marine Fisheries Hatchery & Enhancement Center' – 453 West Main Street"
The fish hatchery plans are for a 26,000-sf fish hatchery. Documents included are:
1. Application & Supporting Documents,
2. Site Plan Submittal,
3. Renderings & Planning Board Chairman's Approval of Details,
4. Stormwater Management Plan and
5. Oct. 11, 2016 Planning Board minutes.
Why weren't these documents placed on Transparent Pensacola?
The drawings show the layout of the hatchery and its tanks. There doesn't appear to be much visitor center or classroom space: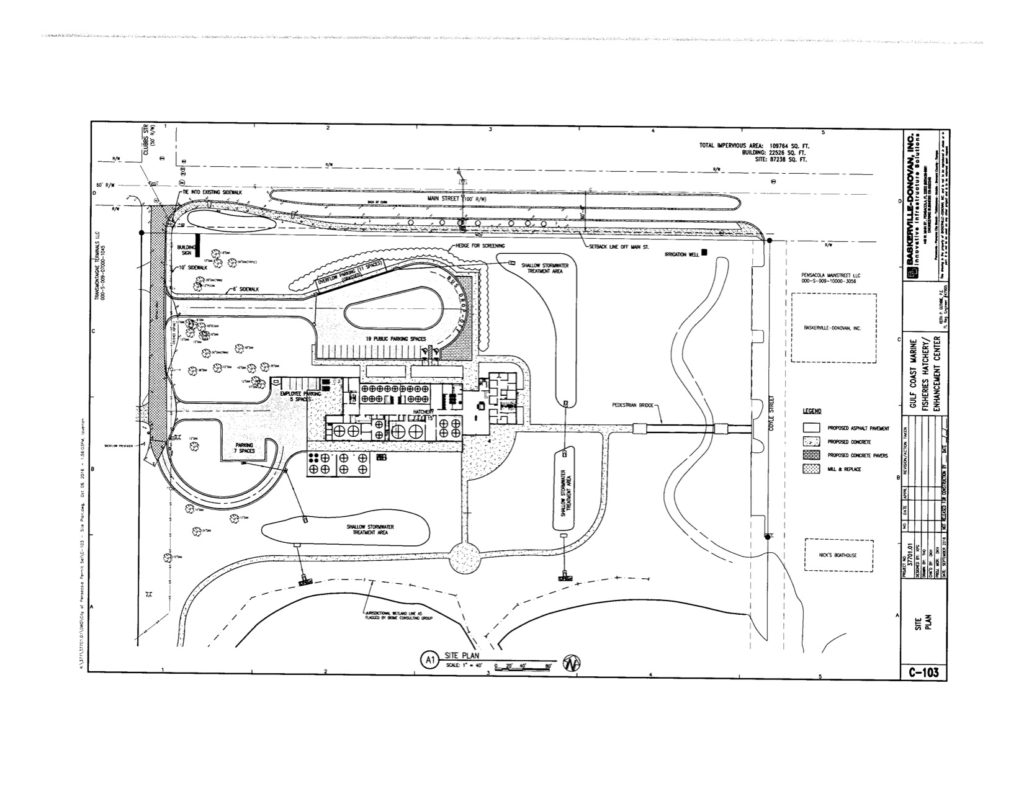 ---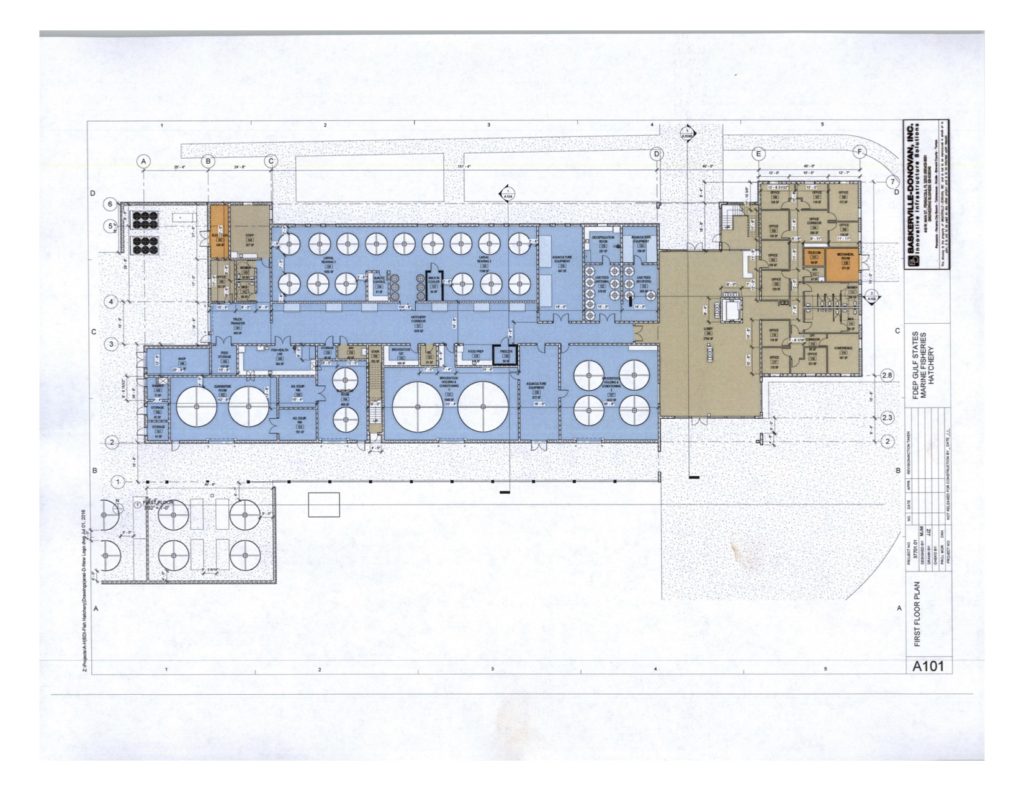 ---
Notice the final plans are different than renderings we've been shown. There are two tank farms with a total of seven tanks south of the building in the final plans above and three shallow stormwater ponds. None of that is in the drawing the mayor's office has shown the public.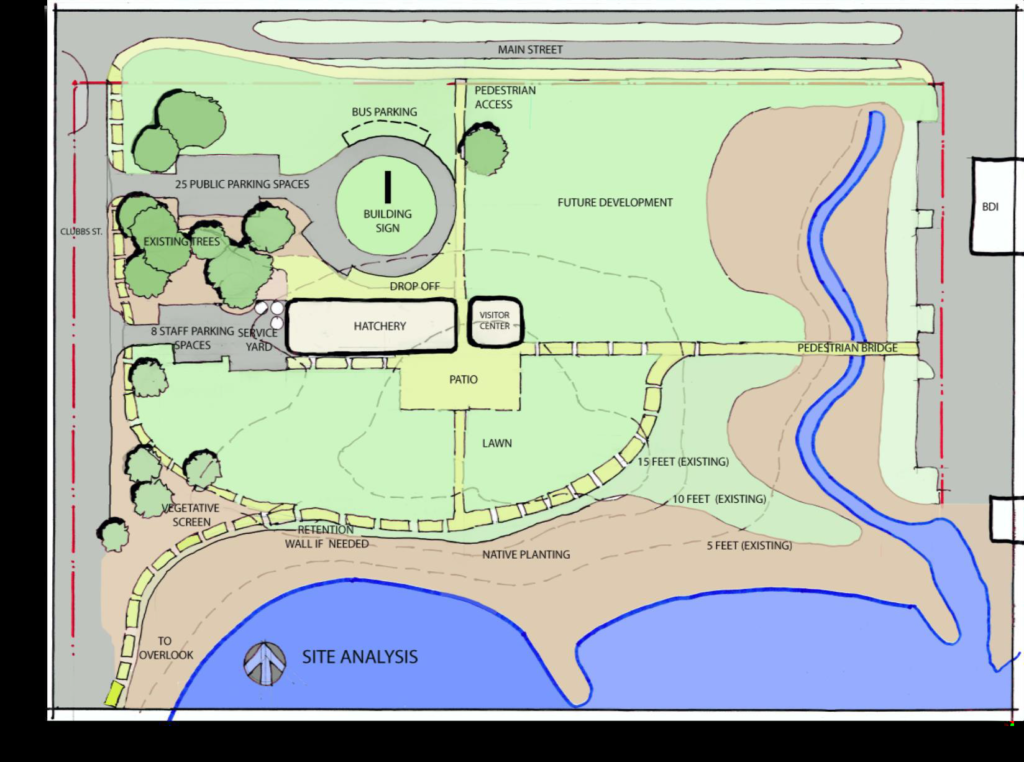 See Dec 2016 Agenda Item.
Please note the final plans have no kayak rentals, boat ramps or picnic areas as some have said would be at the site.