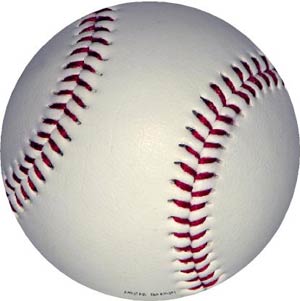 Former Pensacola Council President Charles Bare has teamed with Quint Studer, co-owner of the Blue Wahoos, to bring back RBI Pensacola, a youth baseball program affiliated with Major League Baseball.
"(Quint) really wanted to have RBI brought back and focus on inner-city youth, and not necessary on duplicating what was already there because we do have baseball on the west side, but doing things in a way that allows people to come in and be mentors," Bare said on "Pensacola Speaks" last week.
The program will involve the sheriff's office, police, and the fire department to also offer not only mentoring but educational experiences and try to bridge the gap between baseball and education.
"That's really what RBI was designed to do," he told Inweekly. "It was to help kids graduate from high school. We're starting with some of the younger kids, 5 to 12 years old, working with the Boys and Girls Club and doing some introductory baseball with them. We're not doing a league this year."
RBI Pensacola and the Blue Wahoos have partnered to host a free Scotts® Major League Baseball® Pitch Hit & Run™ Competition on Saturday, April 22, at 2 p.m. in Pensacola Blue Wahoos Stadium.
Pitch Hit & Run™ is the official skills competition of Major League Baseball®. Boys and girls are divided into four age divisions: 7/8, 9/10, 11/12, 13/14, and have the chance to advance through four levels of competition, including Team Championships at Major League ballparks and the National Finals during the 2017 MLB™ All-Star Week®.
The individual Pitching, Hitting and Running Champions, along with the All-Around Champion in each division age group at the Local Competition will be awarded and advance to the Sectional Level of Competition.
All participants must bring a copy of their birth certificate and have their parent or guardian fill out a registration/waiver form prior to the start of the competition. Registration is available online pitchhitrun.com.
"The last time it was done, it was done on the grass outside the stadium," said Bare. "This (competition) is going to be a much better venue because we'll actually be in the stadium on the field."
For questions concerning the competition, please contact Charles Bare at 610-0411 or Charles@RBIPensacola.com.