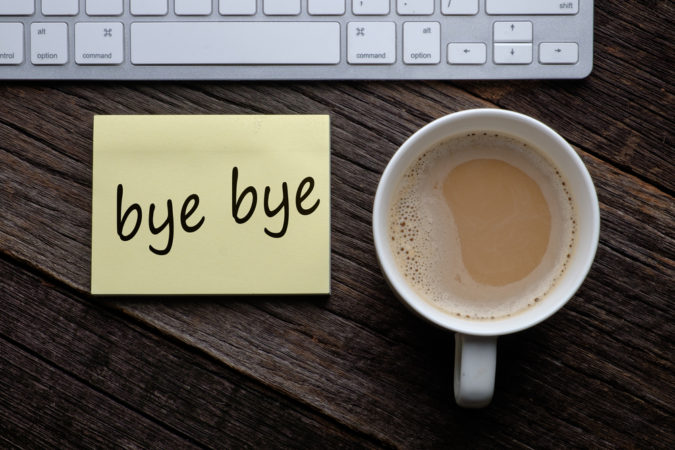 Update 9:39 a.m. Wednesday, March 18
From City of Pensacola: The How to do Business with Local Government Workshop originally scheduled for Wednesday, March 25 has been canceled.
---
The City of Pensacola released this list of canceled events for March, April and May:
March Cancellations 
Palafox Market – Saturdays through the beginning of May (including Saturday, May 9)
Bayou Hills Run – March 28
Blues on the Bay – Sundays through the beginning of May (including Sunday, May 10)
April Cancellations 
Bayview Multiple Sclerosis Walk – April 4
Hip Huggers Easter Egg Hunt – April 4
Gateway Church Family Picnic – April 4
Envision Family BBQ – April 10
Tanyard Annual Easter Egg – April 11
Paws on Palafox – April 27
First Baptist Church Picnic
May Cancellations
National Day of Prayer Event at City Hall – May 7
East Hill Block Party – May 9
---
Publix has changed its hours from 8 a.m.-8 p.m.
Due to recommendations by the CDC, the City of Pensacola, and Escambia County, PYP has made the difficult decision to postpone our upcoming Annual Dinner scheduled for March 26th to another date To Be Determined.
Artel Gallery has closed until further notice.
UWF has canceled Spring 2020 commencement. The withdrawal deadline for Spring 2020 semester for Part of Terms 1 and 3 has been extended to April 13.  All university-sponsored events scheduled through May 5, 2020 are postponed, canceled or being virtually conducted. Business meetings may be conducted virtually or in-person as long as social-distancing procedures are followed.  Campus facilities, including but not limited to Health, Leisure, and Sports Facility, Aquatic Center, University Libraries and athletic facilities will be closed for the remainder of the spring semester through May 5.
Bellingrath Gardens and Home closed at 5 p.m. Tuesday, March 17, and will remain closed through Tuesday, March 31.
Pensacola Symphony Orchestra has postponed:
Center Stage Sponsor Appreciation Party (Originally scheduled for March 25,  at the SCI Building)
Verdi: Requiem (Originally scheduled for March 28,  at the Saenger Theatre)
Center Stage Benefit Concert Featuring Ashley Brown (Originally scheduled for April 3, at Vinyl Music Hall)
The District 5 Town Hall with Commissioner Steven Barry scheduled for Tuesday, March 24 at 5:30 p.m. has been canceled.
---
Gulf Breeze, Fla. – Gulf Islands National Seashore is announcing modifications to operations to implement the latest guidance from the White House, Centers for Disease Control & Prevention (CDC), and local and state authorities to promote social distancing. As of March 18, operations within the national seashore will be modified. Where it is possible to adhere to the latest health guidance, park beaches, islands, hiking trails, fishing piers, campgrounds, and Forts Pickens and Massachusetts remain open at this time.
The following will be cancelled parkwide:
All ranger led programs have been cancelled
Special Use permits for activities with 10 or more people have been cancelled
The following will be closed in Florida:
The Fort Barrancas Area including the forts and visitor center
The Naval Live Oaks Exhibit Area at park headquarters
The Fort Pickens Discovery Center and Bookstore
The restrooms in Clusters A & E at Opal Beach
The following will be closed in Mississippi:
The William M. Colmer Visitor Center in the Davis Bayou Area
The restrooms at Picnic Pavilions 1 & 5 in the Davis Bayou Area
Concession Operations:
The health and safety of our visitors, employees, volunteers, and partners at Gulf Islands National Seashore is our number one priority. The National Park Service (NPS) is working with the federal, state, and local authorities to closely monitor the novel coronavirus (COVID-19) situation. We will notify the public when we resume full operations and provide updates on our website and social media channels.
The NPS urges visitors to do their part when visiting a park and to follow CDC guidance to prevent the spread of infectious diseases by maintaining a safe distance between yourself and other groups; washing your hands often with soap and water for at least 20 seconds; avoiding touching your eyes, nose, and mouth; covering your mouth and nose when you cough or sneeze; and most importantly, staying home if you feel sick.
For high-risk populations, such as the elderly and people with underlying conditions, we ask that they take extra caution and follow CDC guidance for those at higher risk of serious illness.
Updates about NPS operations will be posted on www.nps.gov/coronavirus. Please check with individual parks for specific details about park operations. All Gulf Islands National Seashore status updates will be posted online at https://www.nps.gov/guis/planyourvisit/tempclosures.htm, www.Facebook.com/GulfIslandsNPS, and www.Twitter.com/GulfIslandsNPS.
---
Effective this week, Legal Services of North Florida (LSNF) will not be open for walk-in applications but will continue to accept applications over the phone or online. LSNF is available and continuing to support the community during the COVID-19 (Coronavirus) Pandemic through remote tools for the foreseeable future. They will continue to take applications, process them, and reach out to current and new clients during this time. Their robust phone intake system allows staff across their service area to process applications and submit them to the appropriate office.
"We have a community obligation to those we serve to protect their health and well-being when accessing legal help with our offices," says LSNF Executive Director Leslie Powell Boudreaux, "As we anticipate an increase in legal needs over the coming weeks, we must work to make sure people can still get legal help safely and effectively. We are implementing protocols to support our staff so that they too can stay safe while focusing on responding to community needs."
Applicants can continue to call during their normal hours of operations Monday through Thursday from 8:30 a.m. – 5:15 p.m. (local time).
Tallahassee Office: 850-385-9007
Pensacola Office: 850-432-8222
Fort Walton Beach Office: 850-862-3279
Panama City Office: 850-769-3581
Quincy Office: 850-875-9881
For those with access to internet, you can also apply for online at www.lsnf.org/contact. Their online intake is exactly the same as submitting an application over the phone or in person.
LSNF is working to limit community spread of this virus and in doing so, any appointments will need to be confirmed by office staff. Potential visitors should call to confirm their appointments. LSNF has prepared staff internally on procedures for continued safety precautions. Where possible LSNF aims to handle cases remotely, by phone or video.
"We want to make sure the public knows that we are still here – ready to serve – and growing our remote access so that they can still reach us," continues Powell Boudreaux.
LSNF will continue to update the public on intake processes and procedures, community legal clinic openings/closures, hours of operations, and legal help information as it pertains to COVID-19 online at www.LSNF.org and their social media channels — including Facebook, Instagram, and Twitter.
---
In order to minimize the risk of exposure to COVID-19 for City Hall employees, all walk-in permitting has been suspended effective tomorrow, Wednesday, March 18, until further notice. Business will still be conducted as usual using online accounts through mygovernmentonline.org and submitting permits electronically.
Below are a few helpful guidelines to follow while transitioning to online permitting:
Building Permitting and Engineering Services
All permit applications must be submitted electronically using mygovernment.org. Guidelines for creating an account and submitting online are available at the City of Pensacola Inspection Services web page. For all customer portal and account questions, please call My Government Online at 866-957-3764.
If the permit requires plan review, two sets of paper copies are required to be submitted. After submitting online, all plans must be dropped off on the first floor at the designated location. Please attach the application number/project number assigned to the online application to the plans.
All documents such as notices of commencement must be uploaded into the permit application through the online portal.
Contractor registration, new or renewal, must be a complete package submitted through the application portal or emailed to Inspections@cityofpensacola.com.
All permits must be paid by credit card and printed from your online account and posted on the job site prior to commencement of work.
Customers, picking up paper plans only, must schedule an appointment, and a staff member will come downstairs and provide the approved copy.
Owner-builder permits will also need to be submitted online. The required owner-builder affidavit will need to be done by appointment only, and a notary will meet you on the first floor to notarize and witness the signature per Florida Statutes. Please call 850-436-5600 for assistance.
Permit extensions and requests for renewals of expired permits must be submitted via email to Inspections@cityofpensacola.com.
Requests for certificates of occupancy for permits issued prior to Nov. 5, 2019 should be made by phone or email at Inspections@cityofpensacola.com. Copies of signed certificates of occupancy will be emailed out.
Inspections for mygovernmentonline.org permits will need to be scheduled either online through the customer portal, or via telephone using the IVR system by dialing 866-957-3764 and choosing option 5.
For all permit related questions, please call Inspection Services at 850-436-5600. 
Planning Services
For all planning related questions, please call Planning Services at 850-435-1670.
---
Baptist Health Care COVID-19 Update #2
March 18, 2020
• After careful consideration and in an abundance of caution, Baptist Health Care asks that family members and friends not visit loved ones in the hospital or outpatient care areas, but to communicate with them by mobile device, phone, FaceTime or Skype. Exceptions will be made for patients whose loved one is crucial to the delivery of their treatment and care. This caregiver must be well and not exhibiting any signs of illness. Please visit the BHC website at eBaptistHealthCare.org for more details.
• All Baptist Health Care onsite and offsite education and outreach events scheduled through April have been postponed. This includes Golden Care seminars, Faith Health Network Academy classes and Wellness Wednesday classes. Updates will be posted at Facebook.com/BaptistHealthCare.