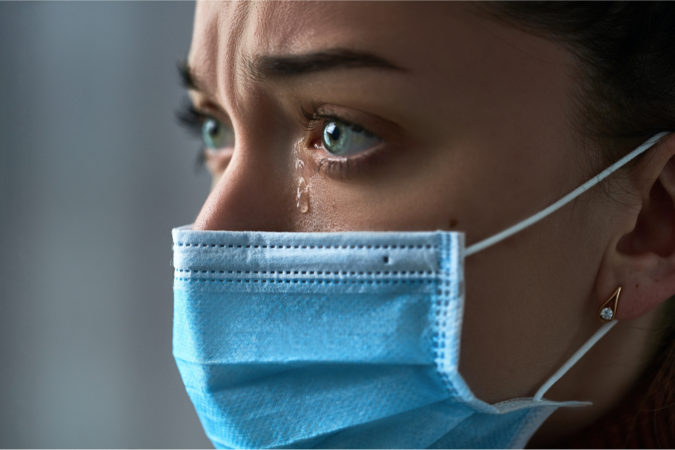 I obtained a list of COVID-19 deaths in Escambia and Santa counties from First Judicial District Medical Examiner. Their ages ranged from 24 to 104. We found a few of their obituaries online.
These people deserve to be seen as more than an faceless statistic:
Howard Gordon Davis was a family man, a loving husband, father son, brother and a devoted grandfather, who spent countless hours at ball games and playing with his grandchildren. He was a master griller who enjoyed riding his Harley to the tunes of Buffet.
Wayne Cantrell had resided in Pensacola for over 50 years. He loved to sing for the Lord and attending Gospel Singings. He also enjoyed watching the Ronnie Joyce Program on TV. He was employed with Fred DeFranko Painting Company for 16 years.
Barbara Garrett's greatest legacy was her three girls; Elise, Tammie and Cheri. She was so proud of their accomplishments. She would beam with pride anytime she spoke about them. She enjoyed arts & crafts, gardening, reading, cooking and her little dog, Peppi.
Claire Lergenmiller was an instructor (and later administrator) at the First Montessori School of Atlanta (1968-1980). In 1984, her husband retired to Pensacola, where Claire continued her career. She earned an M.A. in Reading Education from UWF in 1987 and worked as Supervisor of the Reading Lab at Pensacola State College (then PJC) from 1988-1998.
Colby Willets was an accomplished photographer who has been showcased in a number of publications. He served this grateful nation by enlisting within the U.S. NAVY. When he departed from the Navy, Colby went into auto sales and even though he was good at it, Colby found it unsatisfying. He used his GI Bill for photography school, leading Colby to the discovery of his true passion.
Read my Outtakes.