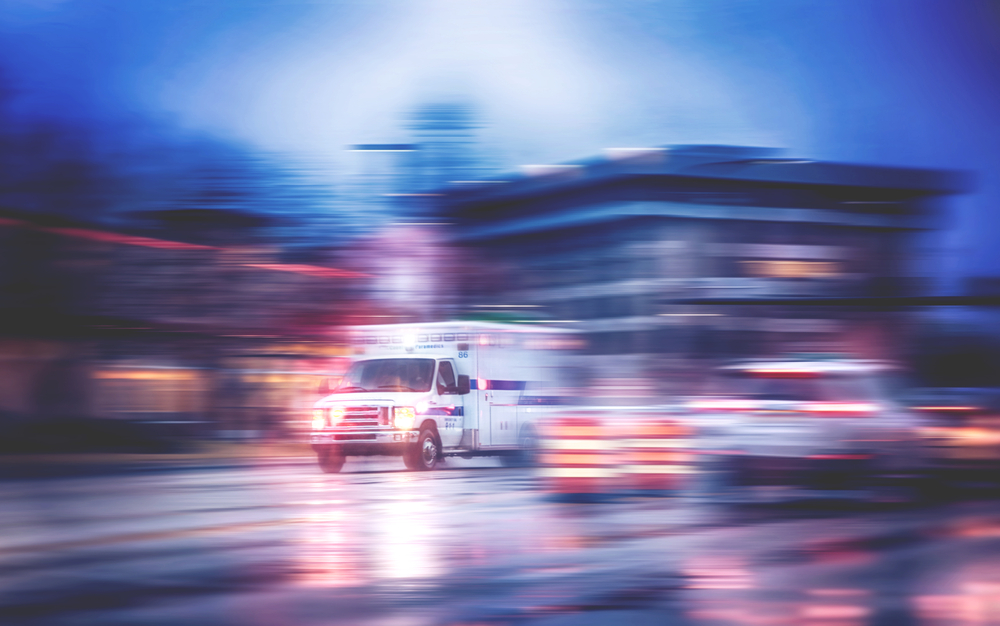 by Jeremy Morrison, Inweekly
As Escambia County awaits the conclusion of a Florida Department of Health investigation regarding its Emergency Medical Services, some residents are reflecting on their own experiences receiving assistance in times of emergency.
Last September, Pensacola resident Annie Mosley called EMS when her son, Roosevelt Stevenson, was having trouble breathing. During the call, she tells the dispatcher her son is "panting like a lizard," that he's "lethargic" and "can't hardly breath."
"He says he can't breath," Mosley tells the dispatcher.
The EMS dispatcher stayed on the phone with Mosley for nearly nine minutes, talking her through the wait as an ambulance arrived.
"Once the ambulance parks," the dispatcher tells Mosley, "it's going to take them just a minute to get their equipment out of the rig, but I want you to tell me when they're —"
"They're here, I think the ambulance is here now," Mosley said.
Roosevelt, 58, died shortly thereafter, and Mosley believes EMS is to blame.
"I just believe, myself, that they are responsible for my son's death," Mosley told Inweekly recently. "I'll never know, but I believe and they can't tell me nothing different."
The still-grieving mother, who has a background in nursing, says that paramedics arrived at her house without the proper equipment, without providing basic medical assistance and requesting that her son walk outside instead of providing a stretcher.
"My son died because of their lack of interest," Mosley said.
Mosley relays her concerns in this week's issue of Inweekly, but also outlined them to then-Public Safety Director Mike Weaver soon after her son's death. Weaver subsequently relayed Mosley's concerns to then-Fire and EMS Chief Rusty Nail and Medical Director Rayme Edler in a Sept. 25 email obtained through a public records request.
"The mother was really looking for answers as to why her son died and didn't believe EMS 'gave him a chance,'" Weaver wrote his co-workers, noting that Mosley didn't desire any further follow-up. "I apologized to her for the impression we left with her and for the loss of her son. I assured her we would investigate and take any necessary actions."
Weaver also listed off a few key takeaways from Mosley's concerns: "when the crew arrived, they did not bring in 'their kits'"; "the crew asked her about the vital signs she had taken, but did not get their own"; "the crew had him walk from the bedroom to the stretcher that was outside her home"; "she was upset that he was not immediately put on oxygen, 'not even a nasal cannula.'"
Additionally, Weaver ended his email to Nail and Edler with a somewhat vague mention about Mosley possibly having been prompted to contact the county: "In the discussion, I got the impression she may have already spoken with her, but someone who she knew urged her to contact me."
Escambia County is declining to comment on matters related to the EMS investigation, but county commissioners will be hearing the findings May 9 from an internal report of the public safety department.
To read more about Annie Mosley's concerns regarding the service she received from Escambia EMS, read the full story in Inweekly. at 4 p.m. today.