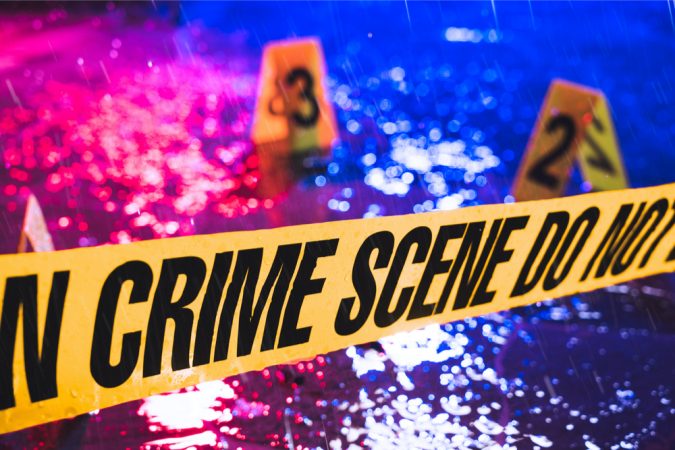 by Jeremy Morrison, Inweekly
A day after the most recent shooting in Pensacola, city officials joined with mothers who have lost their sons to gun violence in urging a "cease-fire."
"It's only been a week today since he's been gone, so it's kind of hard for me to stand here," said LaShunda Dortch, whose son Ke'Avian Sanders was shot and killed at the Platinum Club over Thanksgiving weekend.
Dortch, explaining that her son had simply gone out with friends, stood behind a podium in a meeting room at Pensacola City Hall, fighting through tears to speak, broadcasting her pleas for people to stop shooting each other via a Facebook/live video.
"It's crazy; my baby's gone," she sobbed. "My baby is gone. He was only 19-years-old. Just stop it, please."
Cindy Martin and Rosa Dukes joined Dortch. Both Martin's son, Matthew Sheldon Cox Jr., and Dukes' son, Broderick Johnson, were also killed by gun violence. All three mothers issued a general plea to the people in the community to put an end to the shootings and resist retaliation shootings.
"We've got a lot of retaliation, and that's not the answer," said Martin. "It's really not."
"Think about what you're doing before you pick up that gun," Dukes said.
In addition to Mayor Grover Robinson, Pensacola City Councilman Delarian Wiggins joined the mothers. The incoming District 7 representative has barely been on council for a week.
"Cease fire, cease fire, cease fire," Wiggins repeated. "Mothers are hurting. Fathers are hurting. Communities are hurting. It is time for us to come together to resolve some issues."
The councilman noted that it was "tough to stand here and not become emotional and frustrated with a lot of the things that are going on in our community" and urged people to work together to help improve the issue of gun violence.
"I'm asking all of you OG's and people who are relevant in our community, that are being silent in our community, I'm asking you now to stand up and let's start working together to bring an end to this gun violence of our young men," the councilman said.
Mayor Robinson thanked the mothers for speaking about the issue of gun violence and said he had been "powerfully moved" by their comments.
"I hope others who are watching this will be powerfully moved to make the decision to put down their weapons and work with us so we can build a better Pensacola," the mayor said.