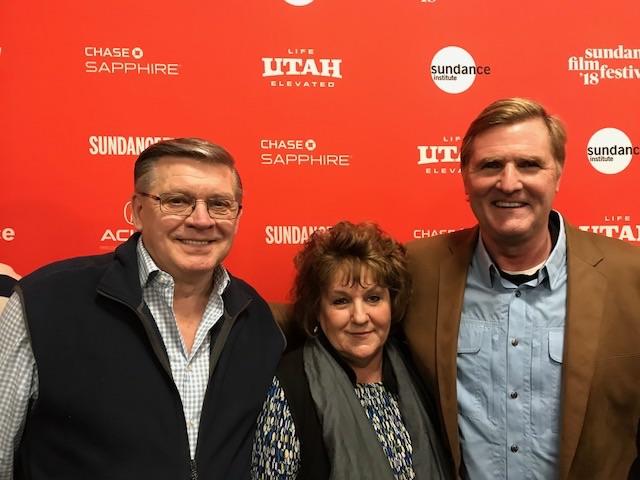 Last night, the documentary "The Devil We Know" debuted at the 2018 Sundance Film Festival to a sold out crowd and was received with a standing ovation.
The film exposes how DuPont dumped the Teflon manufacturing ingredient C8 into the air and water in West Virginia poisoning dozens of communities in that state.
From the film's website: "The Devil We Know, slated to make its 2018 premiere, is an eco-thriller that tells the story of citizens in West Virginia who took on a chemical giant when they realized it was dumping a toxin into their drinking water."
Pensacola attorney Mike Papantonio is featured in the film for his work on the case against DuPont. He was at the Sundance premier last night, and is pictured below with the lead plaintiff in a lawsuit filed against DuPont in 2001, Mr. Joe Kiger. Kiger, a Parkersburg, WV school teacher, and his wife are featured in the documentary.