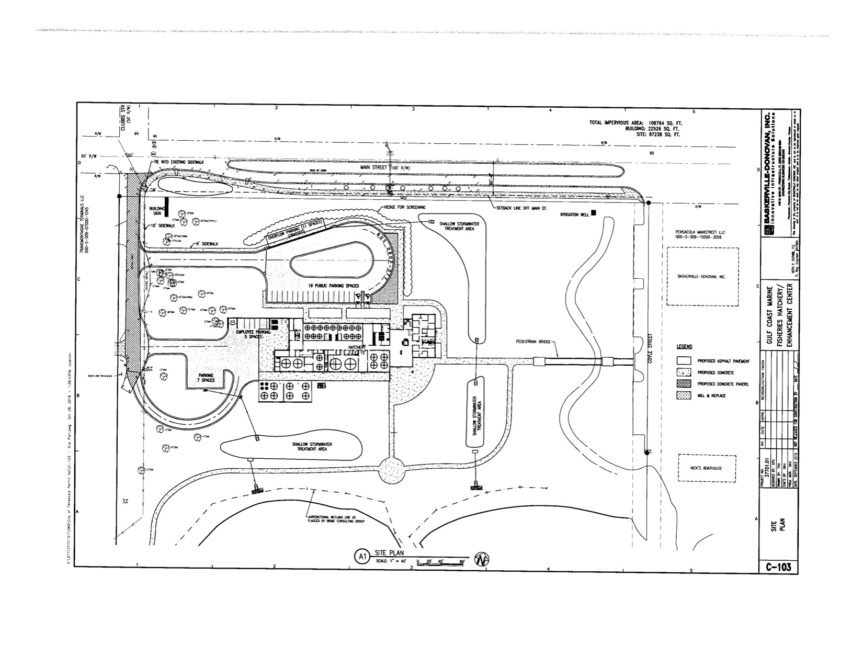 In November, Pensacola City Council members Brian Spencer and Sherri Myers wanted to discuss the fish hatchery that Mayor Ashton Hayward wants built on Bruce Beach. The items were pulled after City Attorney Lysia Bowling said it would not be appropriate to discuss them because of a lawsuit had filed against the city regarding the lease with Florida Fish & Wildlife Commission.
Today, the Pensacola City Council will consider two new agenda items regarding the fish hatchery that have been proposed by Council member Jewel Cannada-Wynn and Mayor Hayward.
Myers asked Bowling why the different rules for the mayor.
"We were led to believe that it would not be appropriate to discuss our agenda items due to a lawsuit filed against the city," wrote Myers in an email. "Then low and behold, the mayor and a council member collaborated to place on the agenda, with the blessings I assume of the city attorney, an item that would declare the lease is "clarified" that construction on the Bruce Beach property has commenced. REALLY!"
She continued, "I don't think the city attorney can have this both ways, either we can't discuss the fish hatchery in public, or we can. Ethically, I think it is unfair to Councilman Spencer and me that we were denied the right to have our agenda items discussed, while the Mayor and Councilwoman Cannada-Wynn can have their Bruce Beach agenda item placed on the agenda."
Last night, Myers wrote Inweekly, "I spoke with city attorney. She still takes the position she took back in November. I am glad to see she is consistent. I do not believe she was consulted about the Mayor's agenda item regarding the 'clarification' of the hatchery lease."
---
The persistent issue with Mayor Hayward and his administration is the rules are applied differently for different people.