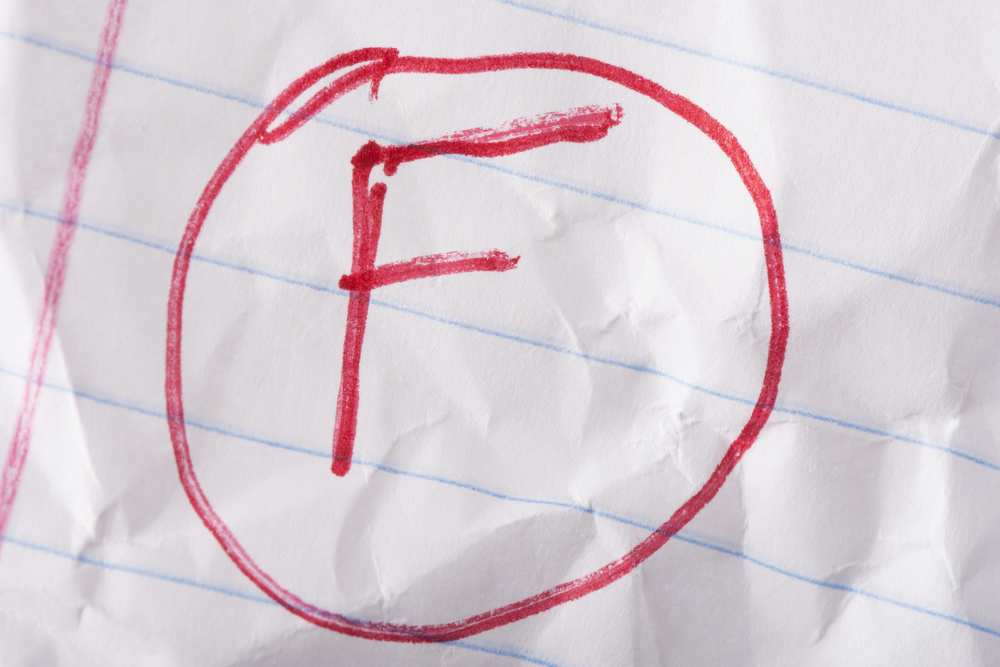 Escambia County School Superintendent Malcolm Thomas told the PNJ that his schools' grades will show a "dramatic improvement" over last year.
He said, "It won't be anywhere near the 14 D's we had last year. We had no F's last year. We don't believe we're going to have an F again."
The statement sounds bold and probably reassures some, but that's only if you aren't aware how the grading scales has been lowered over the past five years, making it nearly impossible for a school to get a "F."
School has to score a 32 percent to avoid a "F." In 2014, the score was 49 percent. The state lowered the minimum by 17 percentage points.
Imagine what your child's GPA would be if he or she only had to score a 62 to get an A, 54 for a B; 41 for a C and 32 for a D.
Thomas may be right that the district won't have 14 D's – which may be cause for celebration, but that means the schools scored 41 percent. In 2014, a school had to score 54 percent. The minimum has been lowered by 13 percentage points.
The state has rigged the system to make it look like schools better.
Minimum Score
Grades
2014
2019
Change
A
66%
62%
-4%
B
62%
54%
-8%
C
54%
41%
-13%
D
49%
32%
-17%
---
The district's FSA scores show little improvement when compared to statewide averages. Thomas blames poverty: "Children in poverty don't have the resources prior to going to school that students in school have. Not an excuse. That's why we exist. We understand it, but it's why we're not going to look like a school district that has 90% white (students) and poverty rates below 25%. We're not going to compare well with a district like that."
Is Escambia' poverty exceptional when compared to the rest of Florida?
In other words, Escambia County's poverty is exceptional and is why the district doesn't compare well with Santa Rosa. A fair statement about Santa Rosa, but is Escambia' poverty exceptional when compared to the rest of Florida?
In English Language Arts, of the state's 67 districts, only 18 have lower percentages of students proficient in language arts than Escambia County. In mathematics, students were 11 percentage points behind the state average. Only eight districts have lower percentages than Escambia County.
In science, fifth graders were two points higher than state average, but the district trailed the statewide averages for eighth grade and biology.
In social studies, Escambia County trailed state averages by double digit. Only four districts in Florida had lower percentages than Escambia County.
English Language Arts
2018
2019
+/-
Grades 3-10: Statewide
54%
55%
1%
Grades 3-10: Escambia
47%
49%
2%
Grades 3-10: Gap
-7%
-6%
Math
2018
2019
+/-
Grades 3-8: Statewide
60%
61%
1%
Grades 3-8: Escambia
49%
50%
1%
Grades 3-8: Gap
-11%
-11%
| | | | |
| --- | --- | --- | --- |
| Science | 2018 | 2019 | +/- |
| Grade 5: Statewide | 55% | 53% | -2% |
| Grade 5: Escambia | 55% | 55% | 0 |
| Grade 5: Gap | 0 | +2% | |
| | | | |
| --- | --- | --- | --- |
| Science | 2018 | 2019 | +/- |
| Grades 8: Statewide | 52% | 51% | -1% |
| Grades 8: Escambia | 45% | 42% | -3% |
| Grades 8: Gap | -7% | -9% | |
Biology
2018
2019
+/-
Grades 6-12: Statewide
65%
67%
2%
Grades 6-12: Escambia
58%
58%
0%
Grades 6-12: Gap
-7%
-9%
Social Studies
2018
2019
+/-
Grades 4-12: Statewide
71%
71%
0%
Grades 4-12: Escambia
52%
53%
1%
Grades 4-12: Gap
-19%
-18%