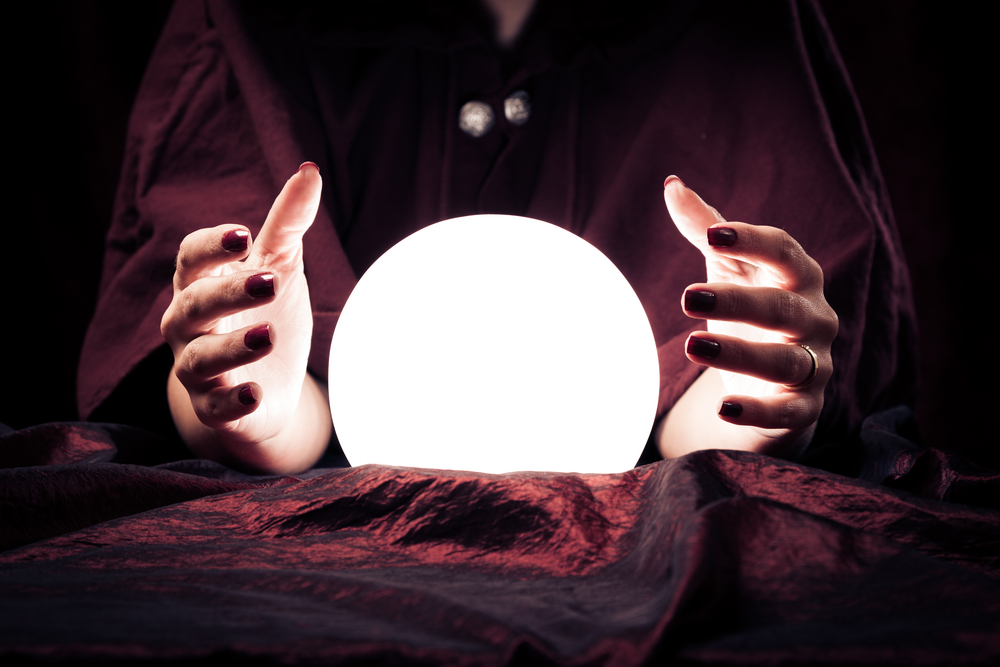 For our 10th anniversary issue, we had readers give us their predictions for 2019. How did they do?
---
From June 25, 2009 issue: Locals weigh in on what Pensacola will look like on IN's 20th anniversary

The standing joke in Pensacola is that nothing ever changes. Young people go off to college and find jobs in Atlanta, Birmingham, Orlando or Tampa. When they return for holidays or high school reunions, everything is the same, except for maybe a new Walgreen's or WalMart.
With all the new projects on the drawing board and the possibility of two referendums on reorganizing local governments, the odds are that when our exiles visit our community in 2019 things could be drastically different. Not surprisingly, our panel agrees.
---

BEST DAYS LIE AHEAD
Following the consolidation of the City of Pensacola, Escambia County and the Town of Century, the "new" Pensacola now enjoys being the fifth largest city in Florida and in the top 65 in the nation.
Pensacola has a Mayor-Council form of government. The current mayor has run on a platform of economic development and spends the day organizing public and private resources to accomplish that voter accepted agenda. No longer will leaders from other communities come here and say that we are "willfully poor."
The resources of PJC, UWF, the three major hospitals, IHMC and others have been aligned to focus the collective energies toward a common goal. The ad valorem tax rates for the community have declined in each year following consolidation. Pensacola voters now have a choice every four years on the direction for this community. The best days for this new community lay ahead.
-John Peacock, Financial Advisor, Edward Jones
---

THE BEST PLACE TO LIVE, LEARN AND EAR
Pensacola, now 400,000 strong, has become the hot spot of the United States. The honors continue to come in. Pensacola was recently named top city by Money Magazine, top place to retire by AARP, top place to live by Rolling Stone, and the best place to start a new company by Fast Company, Inc. Items listed were the top rated school system, the safe and clean environment, a thriving downtown with a diverse set of activities and housing opportunities and cultural offerings befitting a large city anywhere.
The largest challenge facing Pensacola is responding to requests from companies and individuals to locate in this thriving city. Fortunately, Pensacola has developed the most sophisticated system in the world for planning smart growth to maintain its quality of life.
Who would have thought that a fragmented community, which lived through two hurricanes in the early 2000s, had to overcome issues of consolidation, environmental clean up, government restructuring, and with a history of studies, not actions, would become the icon for others to follow?
When interviewing long-time Mayor Mike Wiggins on how this has happened, he quoted Nelson Mandela who said, "Things are impossible until they are done." Mayor Wiggins told the IN that people put their children and grandchildren first, which helped us create the best place to live, learn and earn.
-Quint Studer, CEO, Studer Group
---

LIGHTS WILL BE SHINING BRIGHT
The Pensacola of 2019 will be a growing, vital hub of technology and commerce for northwest Florida. We will have celebrated the opening of the maritime park, the relocated ECUA treatment plant and the revitalization of the port. New high-tech companies, largely a result of the cooperative efforts of the area's economic development alliance, will be located in the new technology commerce park and will be employing many of UWF's brightest and most talented graduates.
Our community will be a designated sustainable community and will be a destination location for businesses, retirees and tourists alike. The biggest issue we will be facing will be of continued infrastructure improvements to meet the demands of the growing community. My crystal ball shows the lights will be shining brightly on and in Pensacola in 2019.
-Susan Story, President/CEO, Gulf Power
---
THE PIE INCREASES FOR ALL
Pensacola wins national honors for minority inclusion in its public works contracts. Young African-American kids see the American Dream applies to them, too, and dream of being doctors, lawyers, teachers and business owners.
Better yet, the reaching out to the minority businesses and contractors doesn't cost the taxpayers one single penny more than any other vendor or contractor. However, the average incomes of the area household rise and more people are enjoying this area's high quality of life.
Pensacola becomes a truly All-American city.
-Lumon May, Co-owner, May Construction
---
PIVOTAL STAGE IN EVOLUTION
Pensacola is, now more than ever, at a pivotal stage in its evolution. The Pensacola we will see in 10 years is largely dependent on the decisions we make right now. We can, of course, decide to cling to the status quo. We can continue to do things the way we've always done them. And after 10 years pass us by, we will be exactly where we are right now, with nothing but more gray hair and cynicism to show for it.
Or, we can decide that enough is enough. We can decide to put forth every effort to realize the potential Pensacola has to offer. I believe we've taken steps in that direction. The Maritime Park, the proposed City Charter, city/county consolidation effortall of these things will serve to make the Pensacola we see in 2019 the Pensacola that we all know is possible.
-Jason Clark, law clerk, Green & Green Law Firm
---
DREAM WITH ME
My crystal ball for Pensacola ten years hence reveals nothing but a bright future for our fair community. Charter government will be favorably received by the voters and this, coupled with a new approach to economic development, ushers in a renaissance in downtown Pensacola.
Historical Pensacola blends nicely with the expansion of downtown westward, spurred by the near completion of the Maritime Park property, which in turn stimulates the development of the former sewer plant property across the street. The first mayor to come from the Pensacola Young Professionals is in her second term, and Pensacola is becoming known as "the Silicon Valley of the Southeast." Dream with me
-Joseph G. Buehler, Developer
---
NEW INITIATIVES TACKLE INTRACTABLE PROBLEMS
Several projects set in motion during the previous decade will be making an impact, including the redevelopment of the Main Street wastewater treatment plant and Escambia Treating/Agrico Superfund site, the National Flight Academy and the Community Maritime Park and Museum.
Public and private sector initiatives aimed at tackling some of most intractable problemsthe cycle of poverty, illiteracy, etc.will be producing results. UWF and PJC will become more important regional players. Our schools will make gains through creativity and flexibility, drawing on untapped local resources.
Growth in the technology, health care and tourism industries, coupled with continued military investment, will contribute to a healthy local economy. Local government will be more efficient, whatever its structure.
-David Stafford, Escambia County Supervisor of Elections